Disney's Where's My Water? 25 Billionth iOS App Download
This weekend the App Store finally hit 25 billion downloads, which Apple proudly announced on their front page. To celebrate the milestone the company promised to give a $10,000 iTunes gift card to the person who actually made the 25 billionth purchase. Today they released the details.
Chinese Apple user Chunli Fu, of Qingdao, China is the lucky soul. The download that won him $10K is the free version of Where's My Water?, a very popular game made by Disney. Now Fu can grab the full version with his new gift card.
No surprise that the 25 billionth app downloaded is a game, as this is the most popular category on the iTunes store. I would have bet on Angry Birds being the one that would put Apple over the threshold, but Where's My Water? is super popular right now as well in the App Store and on Android.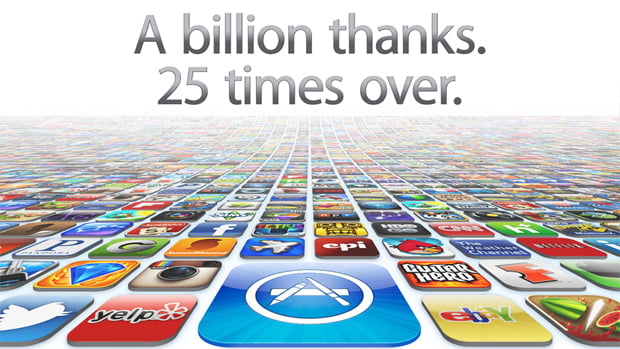 Erica Ogg of GigaOM points out how fitting it is that a Chinese user was the one to hit the jackpot. It not only symbolizes the international scope of the iPhone/iPad phenomenon, but also highlights the important economic relationship between China and Apple.
Now that we've reached the 25 billion mark, the march is on to 50 billion. With the iPad 3 / iPad HD announcement this week there are bound to be a ton of new downloads in the next few weeks. The faster we get to 50 billion, the sooner Apple will offer up ginormous iTunes gift cards to the next lucky user.
Browse our Apps of the Week for our recent favorites.

This article may contain affiliate links. Click here for more details.