iPhone 5 Boasts 'Best Smartphone Display' Says Display Mate
During the iPhone 5 announcement Apple spent a small amount of time talking about the quality of the screen beyond just the increased size, with good reason.
According to a report from Display Mate the iPhone 5 uses the best display of any smartphone on the market. Based on the report, the iPhone 5 screen is likely better than any other display in a user's home unless that user has a new iPad, which is actually a bit better.
Display Mate tested the iPhone 5 display in a variety of categories including screen reflections, brightness and contrast, colors and intensities, viewing angles, display power consumption, and running time on battery. In almost every category the iPhone 5 meet or beat the results of the iPhone 4. The iPhone 5 screen also tested favorably against the Samsung Galaxy S III.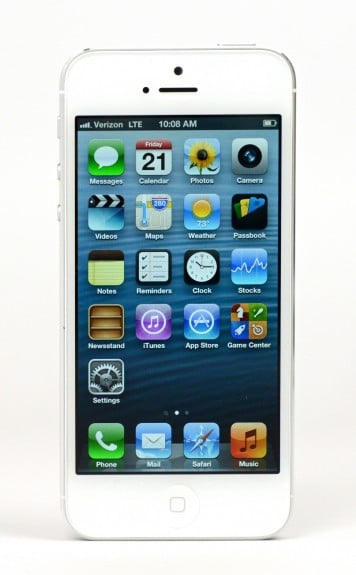 There are three major areas where the iPhone 5 shines: screen reflectance, contrast, and color accuracy.
The iPhone 5 screen shows dimmer reflections than the iPhone 4 and Galaxy S III. The results say the iPhone 5 display has "the lowest Reflectance values we have ever measured on a mobile device."
The contrast rating for high ambient light of the iPhone 5 display is also much better than any other display. That means the screen is still readable in bright settings like outside. Colors will look less washed out than any other smartphone, which should include the Lumia 900 which previously held the title of most readable in sunlight.
Color accuracy is the only factor which Apple mentioned on stage when it announced the iPhone 5. The new display meets full sRGB standards. The color quality and accuracy aren't as good as the iPad, but are still better than most other displays, mobile or not.
There's still some improvements to make the display perfect, though. The white point iPhone 5 display is still tinted with blue, and it doesn't last as long as the iPhone 4 at maximum brightness.
Even with the flaws, Display Mate said "Based on our extensive lab measurements the iPhone 5 has a true state-of-the-art accurate display — it's not perfect and there is plenty of room for improvements (and competitors) but it is the best smartphone display we have seen to date based on extensive lab measurements and viewing tests."