13-Inch MacBook Pro With Retina Displays May Already Be in Production
Apple could be close to launching its rumored 13-inch MacBook Pro with Retina Display according to new rumors.
CNet reports Apple suppliers are already producing the screens required for the next generation 13-inch MacBook Pro. According to the source Samsung, LGD, and Sharp are all hard at work creating the high-resolution displays. The displays would require a 1560×1600 resolution to pixel double the current 1280×800 displays on the 13-inch MacBook Pro.
The productions lines will likely have more displays ready for the 13-inch laptop than they did for the 15-inch MacBook Pro with Retina Display. The 15-inch model only had a few thousand units ready at release. The 13-inch model could have between one and two million units ready. CNet's source says if the yield rates are anywhere from 70 to 80 percent Apple will have 1.5 million units ready for launch.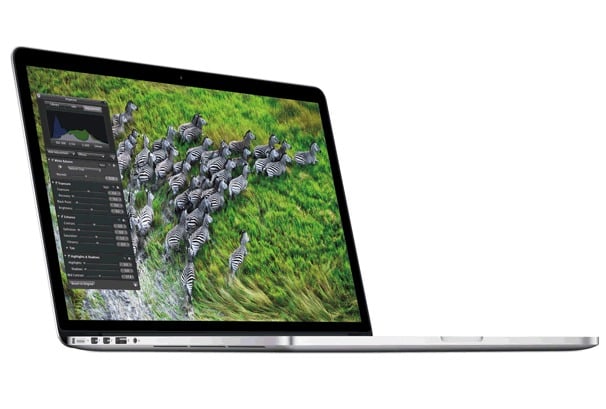 A 13-inch MacBook Pro will likely cost much less than the $2199 base model for the 15-inch Retina MacBook Pro. It should also be lighter and more portable than it's 15-inch brethren. We hope the 13-inch laptop is more affordable for average users and is about as heavy and portable as the 13-inch MacBook Air.
Rumors say 13-inch Retina MacBook Pro will launch sometime this fall. If the rumor is true this fall will be a very busy time for Apple. The company will likely launch the iPhone 5 on September 12, and the iPad Mini sometime in October alongside new iPods. Unless Apple wants to quietly announce the laptop on its website with little fanfare, we'd assume the 13-inch MacBook Pro with Retina Display will launch during the latter event.

As an Amazon Associate I earn from qualifying purchases.