Ditching Hardware Buttons Could Make Windows Phone 8.1 A Top Contender
Microsoft's Windows Phone operating system isn't close to rivaling Google's Android in terms of market share just yet, but that doesn't mean Microsoft is giving up on the fight. New reports indicate that Microsoft could be preparing to drop the Windows Phone platform's signature hardware buttons to make it more competitive.
Though talk about Microsoft dropping the Search, Start and Back keys surfaced earlier this year, recent rumors about the move owe their existence to Evleaks, who shared a photo of what's is believed to be a software version of the keys that Microsoft requires every Windows Phone device to include today.
According to the tweet, the digital buttons are just part of a screenshot taken from Windows Phone "Blue", the upcoming update that many think will be officially known as Windows Phone 8.1.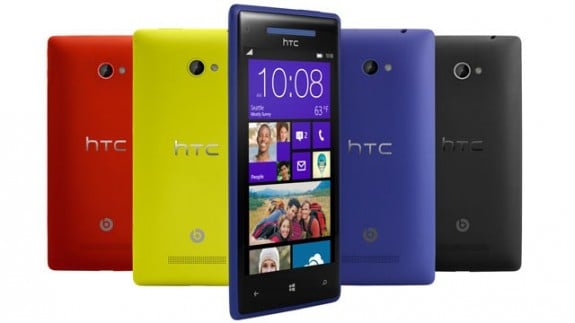 While ditching hardware buttons could rub some longtime Windows Phone users the wrong way, Microsoft's alleged reason for doing so seems sound. Reportedly, Microsoft is dropping the requirement for hardware buttons to make Windows Phone devices cheaper to produce.
Today, Microsoft includes these buttons as a part of the Windows Phone Chassis Spec that it requires hardware makers to adhere to when licensing Windows Phone. Something as simple as removing that requirement could save some device manufacturers thousands in materials, sensors and even device development.
Theoretically, dropping the button requirement means that large Android device makers could simply reuse designs from their Android-based smartphones instead of designing specifically for Windows Phone. That means more opportunities for Windows Phone makers to easily create devices in tandem with Android. Rumors also indicate that Microsoft could drop the licensing fee it charges Windows Phone makers as well. Together, both moves could give the Windows Phone hardware market the shock it needs to get moving after Microsoft's purchase of Nokia closes early next year.
Read: Is Microsoft Finally Allowing HTC to Build Dual-Booting Phones With Windows  & Android?
For its part Microsoft has yet to publicly confirm that Windows Phone 8.1 could support on-screen buttons. In fact, the company has yet to confirm that Windows Phone 8.1 is on its way to users, despite rumors that indicate the update could come to current Windows Phone users as early as April.