Diztronic Nexus 5 Case Review
Leading up to the launch of the Nexus 5 users learned a white model would also be available, which eventually ended up being the hottest seller of Google's new smartphone and selling out ahead of the black edition. One which is still out of stock with 4-5 week wait times and more.
While options and different colors are nice, many users will probably just toss a case on the device anyways, but we'll take what we can get. So with that, I've gathered a few cases for the Nexus 5 (gasp for covering such beauty) and will be sharing my experience with each one, and if it's worthy of your dollar. First up is a nice and quick option from Amazon, the Diztronic Matte Black TPU case. It isn't fancy or expensive, but will protect your device extremely well.
Many users opt for cases simply to protect their investment, feel more secure about pulling a device in and out of their pocket, and for added protection against accidental drops. While we know not everyone wants to cover up that Nexus logo with a boring case, for those who do, the Diztronic case shown here today is worth consideration.
When Google revealed the new Nexus 5 a few weeks ago they added a nice TPU case to the Play Store. Being an official Google accessory complete with the Nexus branding and all. Just like this case, it's made of a cheap, lightweight, and flexible TPU material. Sadly even though it appeared the same day as the smartphone on the Play Store, it's still unavailable, in all colors, and we have no clue when Google will actually release the cases.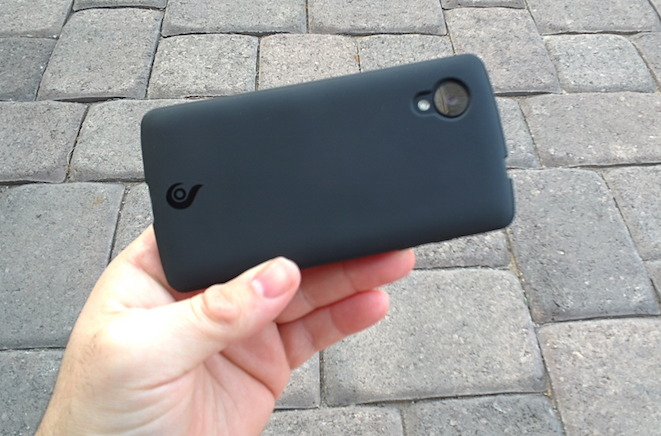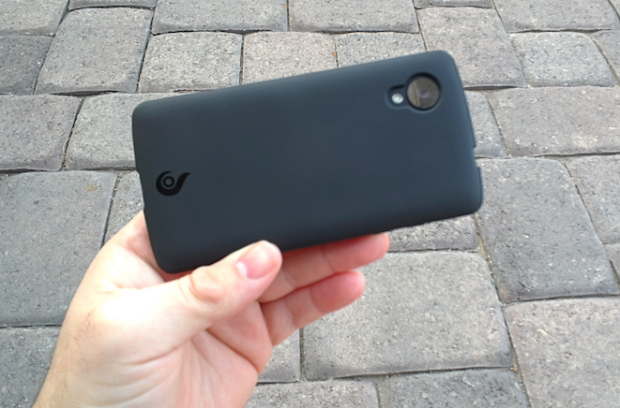 Why wait for Google? As we have no clue when that will be, and judging from Nexus 4 accessories they won't last long and run out of stock. So instead of waiting you might want to grab one of the many alternatives readily available today from Amazon, eBay, or elsewhere. Below is a quick 2 minute hands-on with the Diztronic Nexus 5 Matte Black TPU case which is only $9.99, which is a steal considering the TPU case from Google will retail for $35 whenever it arrives.
Taking a quick look above you'll see the Diztronic Nexus 5 case is actually pretty nice. I've never been a fan of thick and bulky cases, and as a result always end up with a cheap TPU case. Otterbox is excellent, don't get me wrong, but I want as little weight and size added to my device as possible. Slim cases such as this are a perfect solution.
Overall I'm really liking this case, and it's been my daily driver for the past 3-4 days after my first case didn't make the cut, which we'll talk about more in another review. The Diztronic cutouts are nearly perfect, with the speaker grills being off by about 1mm, but not enough to make any impact. I'm really just nitpicking.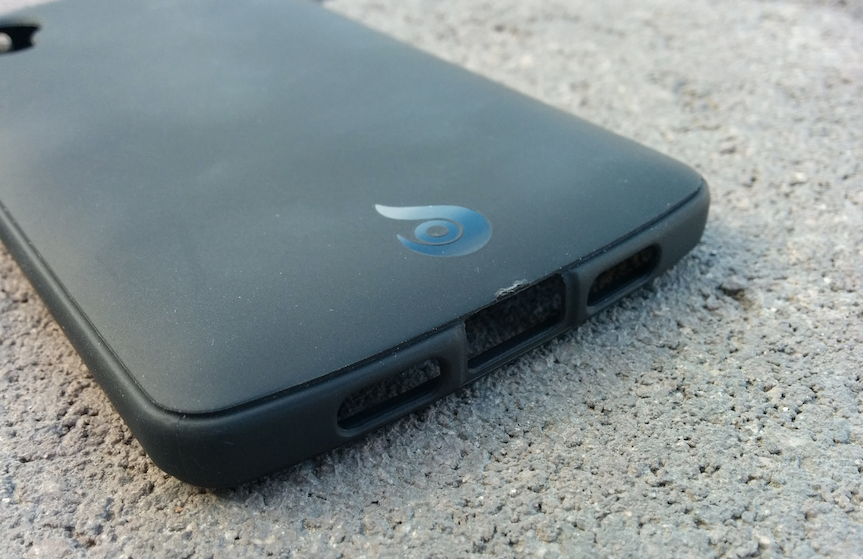 The only area I'm actually concerned with is where the entire mold came together which ends up being rather rough. If you're like many, you curve your pinky finger on the bottom of the device for stability while you hold it. Sitting right where the USB port is on the Nexus 5 is where this mold comes together. It's rough, sharp, and not extremely comfortable to hold for long periods. The image above shows what I'm talking about, but I quickly filed this down in 20 seconds and it's now perfect. But we shouldn't have to do that.
Overall this case for the Nexus 5 is just one of many cheap options available across the web. Diztronic has a good track record of releasing simple and effective TPU cases for most devices, and for only $9.99 you can't really go wrong. Check it out from the link above in the few colors they have available and protect that Nexus. Stay tuned for our full Nexus 5 review coming up soon!

This article may contain affiliate links. Click here for more details.