Do You Really Need a 4G LTE iPad 3?
You may have heard, Apple is likely going to be announcing a new iPad during the first week of March, possibly at an event at the Yerba Buena Center in San Francisco on March 7th. You also may have heard that the iPad 3 – or whatever it's going to be called, might feature 4G LTE capabilities. That means, data speeds up to 10 times faster than regular old 3G.
If true, it figures to be one of the main selling points of Apple's latest tablet and a sign that an iPhone 5 with 4G LTE could be on the way.
In any event, Apple and its marketing team have surely devised a clever ad campaign for the next iPad, one that might tout the benefits of buying a 4G LTE-enabled iPad 3.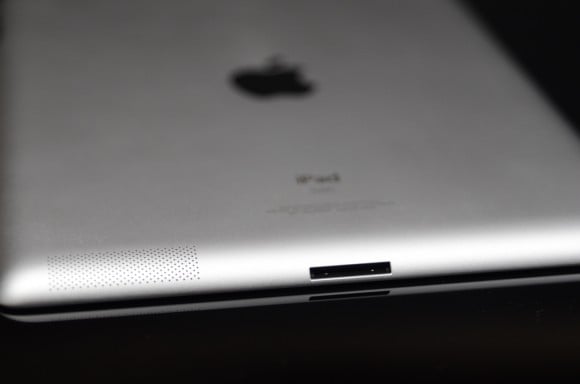 (Read: iPad 3: Everything We Know About the New iPad.)
As I've said many, many times 4G LTE is the future. Both AT&T and Verizon plan on ousting their 3G networks in favor of 4G LTE by the end of 2013 and Sprint plans to have its 4G LTE network up and running by the middle of 2012, replacing its older 4G WiMax network.
You may have also seen how fast 4G LTE devices can go. It's pretty jaw dropping when you see it compared to a 3G device for the first time. In the video below, you can see the 4G LTE enabled Droid Bionic crushing the iPhone 4S in a speed test.
However, as good as 4G LTE is, not everyone needs it, especially on a device like a tablet.
Wondering why that is?
Three reasons.
Availability.
Price.
And, use.
Let's take a look at what I mean by each one of those.
Availability
While 4G LTE is the future, and carriers are making good progress in getting it out to consumers here in the United States, service is still limited. Verizon's network is available in just under 200 markets here in the U.S. while AT&T's has barely crossed the 30 market threshold.
(Read: AT&T Brings Its 4G LTE Network to Three New Markets.)
What this means is that for many of you, 4G LTE service will not be available. If that's the case, you'll be paying a premium, and yes there will be a premium on an iPad with cellular data, for a network that you might not be able to use.
Price
Again, Apple will be charging a premium for an iPad 3 with cellular data. It has always done so and it will continue to do so. They aren't cheap either. Apple asks for $130 more for a 3G iPad.
You'll also be paying for the 4G LTE data that you consume.
Assuming the carriers keep their data plans the same at the time of the iPad 3 launch, you'll pay $20 for every 1GB that you consume on Verizon while AT&T offers you a few choices:
250MB of data for $15/mo
3GB of data for $30/mo
5GB of data for $50/mo
Neither carrier requires you to sign a contract.
So, as you can see, it can be an expensive endeavor which means you'll want to be absolutely sure that you need 4G LTE speeds before you take the plunge.
Use
And that leads me to my final and most important point. I have quite a few friends that were lured into buying an iPad with 3G data only to find that they rarely took the tablet outside of the house.
They're not alone.
Most iPad users use the device in the home with the living room and bedroom being the places where it's used most. If you have a Wi-Fi network at your house and I am assuming most of you do, you're not going to need those 4G LTE speeds.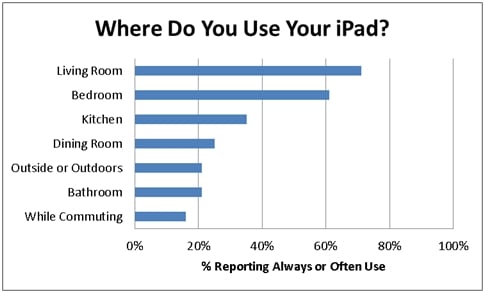 Instead, you'll just use the Wi-Fi that you already pay for to consume as much data as you want without having to worry about a data threshold or another bill.
So what does all of this mean?
It means that only a select few will really need 4G LTE. Those people include commuters who use their tablet on public transportation and those that will want to use Siri (which we think will be included with the new iPad) on-the-go, but don't want to or can't tether the iPad to a phone.
(Read: Why the iPad 3 Will Have Siri.)
I'm not trying to talk you out of buying a 4G LTE iPad but I am saying that you should definitely look at your current habits before you make a decision.
If 4G LTE is included with the iPad, Apple is definitely going to talk a good game, but for many of you, you'll be better off with a Wi-Fi only version of the iPad 3.

As an Amazon Associate I earn from qualifying purchases.