Does Windows Blue = Windows + Windows Phone in One Software?
According to the latest speculations about the forthcoming Windows Blue software release from Microsoft, it appears that the company may be looking to merge Windows, the desktop OS, and Windows Phone, the mobile operating system, into one software package. Windows Blue is said to be developed independently of the Windows team and will reportedly help Microsoft be more competitive against Google's Chrome and Android operating systems.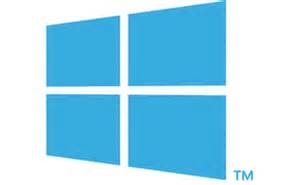 If true, Windows Blue may be a scalable operating system that can span phones, tablets, and desktop PCs and laptops. Over the years, Microsoft had tried to maintain continuity between its smartphone OS with its desktop OS. With Windows Phone 8 and Windows 8, the Redmond, Washington-based software giant has standardized on the same underlying kernel between the two platforms, making it easier for developers to port and adapt their software titles to both platforms in a bid to help expand the software catalog and titles for Windows and Windows Phone.
The news come by way of DigiTimes, which in the past has a very mixed track record for reporting rumors. As such, this information about Windows Blue should be taken with a grain of salt. If the publication is accurate, Microsoft may have a monster 'Universal' OS, similar to how Apple labels scalable iOS apps that can adapt to iPhone and iPad with one installer for both devices. Here, the operating system would be universalized, rather than the app, and it could choose how to install depending on the detected device and hardware present.
Previous leaks have suggested that Windows Blue would be coming by the end of the year. There would also be a Windows Phone Blue update, but the Windows version is said to be named differently at launch and was given a possible Windows 8.1 moniker. According to that information, it would appear that Windows and Windows Phone are on different trajectories and would not be merged, as this latest rumor suggests.
Microsoft is hosting its BUILD developer conference in late June, so perhaps we'll begin to hear more official information from the company at that point.

As an Amazon Associate I earn from qualifying purchases.