Dollar Store iPhone and iPad Accessory Deals
The iPhone and iPad are known for having high priced accessories, but if you don't want to spend an arm and a leg to accessorize your iPhone, you need look no farther than the dollar store.
On a recent trip to the Dollar Tree, a bargain shopping staple in the Midwest, I found a collection of iPhone and iPad accessories that are perfect to keep on hand as a spare, or to grab for last minute protection and connectivity before you head out on a trip.
If you need further discounts on iPhone and iPad accessories, cases and cables, check out TJ Maxx, which routinely has name brand accessories for half off.
Dollar Store iPhone and iPad Accessories
Travel iPhone and iPad Cable – $1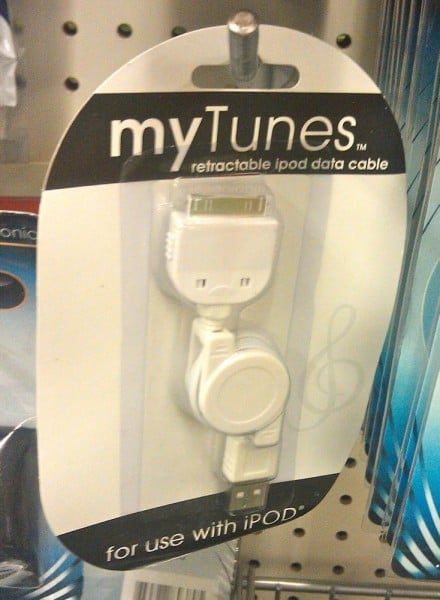 This My Tunes iPod cable has the same 30 pin connector found on the iPhone and iPad, which makes it a perfect buy for tossing in your backpack or glove compartment as a spare. I can't believe this is only $1, a trip to Best Buy or Staples for a replacement cable would easily set you back $20.
iPhone 4 Clear Case – $1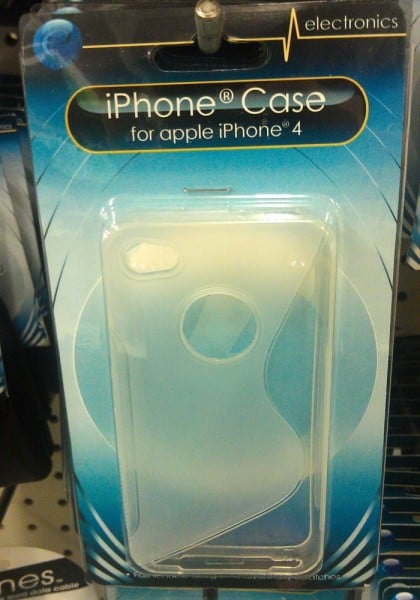 This iPhone case isn't the prettiest, but if you just need protection from scratches and a bit of extra protection while you are in between cases this is an affordable option. It's also a good pick for users that want to decorate their case with stickers, but don't want to get their iPhone sticky.
iPad Screen Protectors – $1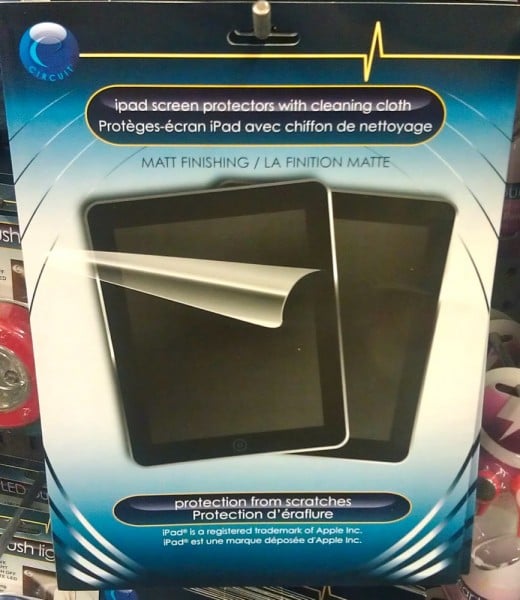 The iPad screen protectors found here have a matte finish, which should help improve your outdoor and direct light visibility. These look to be made for the original iPad, which means there is no camera cutout for the iPad 2.
Not bad for $3. Have you found any great iPhone and iPad accessory deals in unexpected places? The best part about these deals is that they are in your backyard, with no shipping fees to kill the deal.