Don't Buy a Surface Pro 4 Just Yet
It was on October 6th that Microsoft's Panos Panay and a few other key executives took to a stage in New York City to reveal the new devices. These devices, he and others said, would showcase the full breadth of Windows 10. Among these new devices were the Surface Pro 4 and Surface Book.
It's hard to imagine that anyone at that briefing thought Microsoft was making the wrong move. Even today, nearly a month after they launched, it's not hard to find users singing the praises of the Surface Pro 4's design. I spent time with both the Surface Pro 4 and Surface Book at that launch event, taking time to appreciate every curve, design change and feature addition. I felt that Microsoft had some compelling hardware on its hands as I joined the crowds streaming out of the briefing location.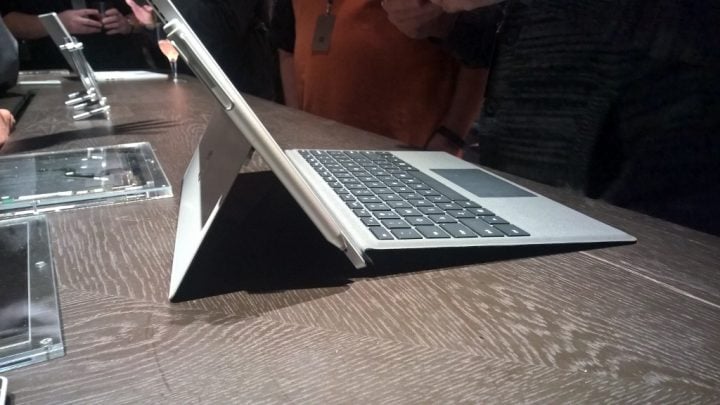 Read:Microsoft Surface Pro 4 Impressions
A month after their release, I'm still convinced that the Surface Pro 4 and Surface Book are spectacular pieces of hardware. I'm also convinced that everyone who hasn't purchased them yet should not buy either until Microsoft has publicly acknowledged and offered fixes for each device. Strangely enough, Microsoft – the software company who started making hardware – can't seem to get the software that powers its Surface devices right.
Surface Pro 4 Problems: Chapter 1
It all started just after that early October event. I went back to my hotel room and pre-ordered a Surface Pro 4 with an Intel Core M processor. I later pre-ordered a Surface Type Cover to go with it, having sold my previous one after the tablet itself took a tumble and landed on its screen. Reviews arrived the week before release. Every reviewer noted that they were not able to test out Microsoft's Windows Hello feature because it wasn't available at the time. Microsoft added support for the feature on launch morning.
Read: 9 Microsoft Surface Pro 4 Problems & Fixes
I've had nothing but problems out of Windows Hello and the Surface Pro 4 since release. Even after that first update and subsequent updates, Windows Hello fails to log me in. This morning, after another round of firmware updates I awoke to find that Windows Hello and my web cameras in general were broken. I cleared everything and restored Windows 10, trying to fix early Windows Hello issues to no avail. Restarting my Surface Pro 4 hasn't managed to fix my now disabled web camera.
Surface Pro 4 Problems: Chapter 2
Windows Hello aside. I've had tons more issues with the Surface Pro 4. Many of them are mirrored in reports at the Microsoft Answers community website and the r/Surface forum on Reddit.
The Surface Pro 4 will sometimes refuse to go to sleep in my bag, even though I've closed the cover and put it to sleep. Twice now I've arrived at a destination to find a hot Surface Pro 4 and half-depleted battery. Even without the battery bug, I'm getting significantly less than the 9 hours of battery life that Microsoft advertises. Battery life is tough to standardize because you have to account for screen brightness and apps. I spend 9 hours a day writing, listening to music and browsing in Microsoft Edge. I'm not doing anything special, at least nothing that should require more battery power than what Microsoft tested for. Reddit community members have noticed the drastic difference in battery life too sometimes too.
Surface Pro 4 Problems: Chapter 3
Then there are some very serious, issues that are driving me crazy despite restoring from factory settings. The Surface Pro 4 and Surface Book have a display driver issue that causes the entire tablet to lock momentarily. The screen flickers then returns, noting that Windows has automatically recovered from the error. This has happened at least once a day for the past month. Right now it's isolated to Microsoft Edge. One time, the driver crashed and did some temporary damage to all of Windows.
I can reliably cause the Surface Pro 4 to crash by trying to cast media from it to an external media device connected to my television. It happens every time, without fail.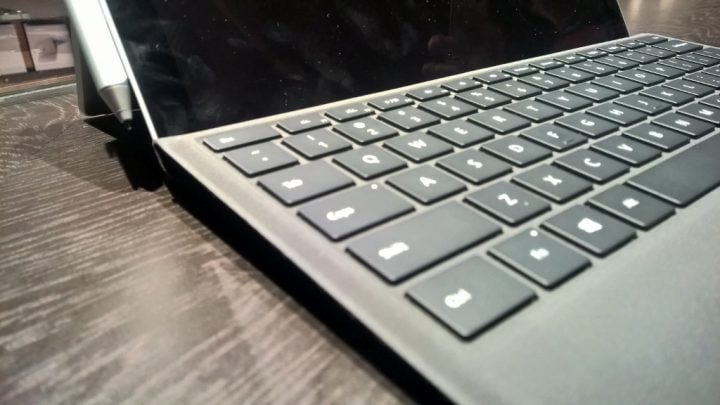 Microsoft sells the Type Covers as the ultimate accessories, but I've had a hard time getting it to work sometimes. Though connected, the cover's keyboard and mouse pad will stop functioning. Forcing me to restart. When the keyboard is folded back during start up the Surface Pro 4 will hang on its boot screen. Detaching it finally gets things moving. Connecting the keyboard, folding it back can sometimes make screen orientation controls disappear. Sometimes the Surface Pro 4 freezes or loses its connect to the Surface Pen without warning.
There have been random lock ups and failures to connect to external display. Again, checks with prominent Surface communities confirm that I'm not experiencing these issues in a vacuum. They're happening to real people everywhere.
Wait to Buy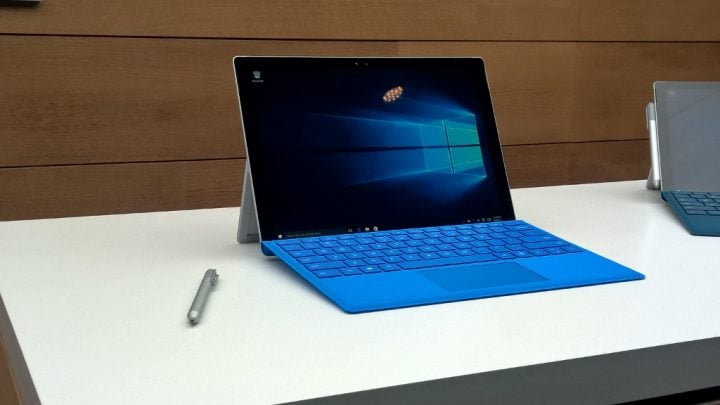 I'm not saying don't purchase the Surface Pro 4 and Surface Book ever. They're terrific pieces of hardware, engineered to perfection. On the other hand, I am saying hold off on purchasing either device until Microsoft has fixed these issues. Check with online communities and keep your eye on recent reviews. If you are buying a Surface Pro 4 and run into issues, don't hesitate to contact Microsoft's Support channels; you probably aren't alone.

As an Amazon Associate I earn from qualifying purchases.