Don't Buy a Windows Phone in January
The Windows Phone operating system is getting more impressive by the day. Devices running Windows Phone are getting ridiculously cheap too. You might think that it's a great time to buy a Windows Phone, but it's not. In fact, it's an absolutely terrible time to buy a Windows Phone.
Microsoft Mobile is Phoning It In
The problems associated with buying a Windows Phone hit you the moment you decide to look into it. To date, Nokia – now Microsoft Mobile – is the most popular maker of smartphones running Windows Phone. You might think that's great, that at some point the synergy would pay off. That has absolutely not been the case.
It's been almost a year since Microsoft finally closed the Nokia Devices and Services acquisition and created Microsoft Mobile. In that time Microsoft hasn't released a single high-end smartphone to compete with devices like Apple's iPhone. Don't misunderstand, the Lumia 1520 can still take on any iPhone or Android device you compare it too. The problem is that the Lumia 1520 was released in 2013 and it's held back by the limitations of the day. Back then, every Windows Phone had to have hardware navigation buttons. The Lumia 1520 is huge because of these. Technically, there's the Lumia 930 too. Unfortunately, it's only available on the Verizon in America. That makes it a non-starter for anyone who isn't willing to switch.
The lone hold-out is HTC. Late this summer the company revealed the HTC One M8 for Windows, which is now available on AT&T, Verizon and T-Mobile. That hardware, running Android was released in early 2014. There are no indications that Microsoft – or anyone else – has plans to reveal a high-end Windows Phone in the near term.
Windows Phone Is In A Holding Pattern
2013 had users clamoring for a big update for the Windows Phone operating system. Microsoft delivered with Windows Phone 8.1, the update that it let developers get their hands on this past April. Windows Phone 8.1 included a lot of must-haves. Cortana, the personal assistant coming in Windows 10, was included in Windows Phone 8.1. So was a gesture keyboard and Internet Explorer syncing between Windows phones and Windows tablets. We're now three months away from the year anniversary of Windows Phone 8.1 and now it's time to turn our attention to what is next.
The answer seems to be Windows 10, or more specifically Windows 10 for phones. Last fall Microsoft said that Windows 10 would be its operating system for all kinds of devices. Some of them you might expect – tablets, notebooks and desktops. Ohers you might not expect, like smartphones, for example. We won't get a look at Windows 10 for phones until January 21st, according to rumors.
Read: What is Windows 10?
To be clear, Microsoft has confirmed that each of its Windows Phone 8 devices will get Windows 10 for phones. I'd be less worried about if you get an update to your new Windows Phone and more worried about when that update happens. Carriers around the world vary, but in the United States AT&T and T-Mobile take their time deploying big system updates. Verizon has gained a reputation for being ridiculously tardy on big updates. It's a much better Idea to just buy a new Windows Phone running the operating system when it's released. You'll save yourself a headache, even if Microsoft makes early versions of the upgrade available through its preview program.
We Need a Fix for Apps
You can't have a conversation about Windows Phone without discussing apps. Windows Phone has come a long way in the last year or so. The problem is that even combined the Windows Phone Store and Windows Store have less than 600,000 apps. By comparison, Android and iOS have into the millions. When apps do turn up they're less feature filled than their counterparts.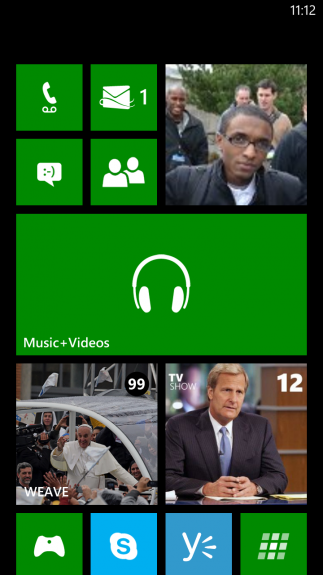 Today, Microsoft seems to have no long-term plan for fixing this issue. In the past it's used a carrot and stick approach. Essentially, it'd offer to pay for an app to be developed or write one itself with the company's permission. The problem with both of these approaches is fairly obvious, since it isn't maintained by Facebook, Facebook for Windows Phone still lacks features other versions have. When a company has been paid to develop a Windows Phone app they forget to make crucial upgrades later on. (Truthfully, even companies that create Windows Phone apps on their own don't maintain them well.)
Microsoft needs to announce some app related initiative to get developers excited about Windows Phone. It's possible that a combined Windows, Windows Phone and Xbox app model might be enough to sway developers, but surely Microsoft has to have a better plan than just that.
Windows Phone isn't a bad operating system, and devices running Windows Phone aren't terrible. Still, if you're thinking about picking up a Windows Phone, give yourself more time to see what's coming down the road. Chances are you're going to be living with this device for two years. Better to wait, then purchasing something that won't get you through that.

As an Amazon Associate I earn from qualifying purchases.