Don't Click It: A Click Free Interface
With all the recent talk of multi-touch interfaces, I doubt the mouse will go away anytime soon. Even so, I'm sure user interaction will continue to morph and of course we'd all like to see that happen in a "pen-friendly" way in addition to touch improvments. Apple is purportedly working on a non-button mouse and who knows what changes that might bring. Nix at Tangled up in Purple posts a link to Don't Click It, a concept webiste that doesn't use mouse clicks for navigation and might point to how a button-less mouse might work. That said, it works quite well with a pen, so if you are interested check it out here.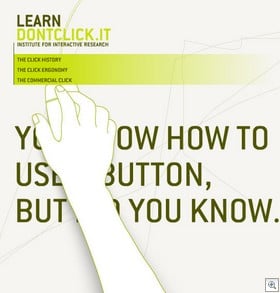 As an Amazon Associate I earn from qualifying purchases.