Don't Count on AT&T for Unlocking iPhone 4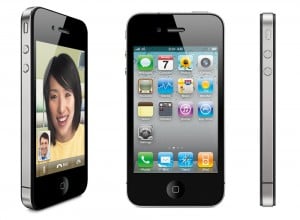 Now that Apple has made a first-party official SIM-unlocked iPhone 4 available to consumers to buy in the U.S., AT&T's customers should still not expect the carrier to unlock their AT&T-locked iPhones. iPhone user Chronic tweeted on Twitter that 'AT&T has told me that if you already own a locked iPhone 4, they are still not able to unlock it for you (at this time).'
Though an unlocked iPhone 4 in the U.S. would only work on major carrier AT&T on 3G as T-Mobile USA and AT&T operate on differing 3G spectrums, the benefit of an unlocked solution is that users who travel abroad can pop in a local SIM–in this case a local micro SIM–card and utilize local data and voice plans or prepaid plans to avoid paying high roaming charges to AT&T. The downside, though, is that you'd have to get a local number in the destination you're traveling to and won't be able to use your AT&T number.
AT&T has so far not officially commented on the lack of official unlocking solutions for the iPhone 4, but advises customers that it would support Apple's unlocked, contract-free iPhone 4 on its network:
You can, of  course, buy an unlocked iPhone from Apple and use it on the AT&T network.  We offer a variety of contract and no-contract options for iPhone, but do not sell unlocked iPhones. If you do buy an unlocked phone from Apple, you can absolutely bring it to us and choose any current voice and data plan – with no term commitment. AT&T offers data plans starting as low as $15 per month for 250 MB of data.
For its part, Verizon says it doesn't lock its CDMA handsets and that 'the conversation of locking or unlocking a device is one for carriers that use GSM technology.'
Via: 9to5 Mac