Don't forget about the old school case makers!
Are you from the old days of the Pocket PC? Do names like Vaja, Sena, Covertec, Krussel, and Piel Frama ring a bell?
It seems these days that newer case makers are getting put front and center in the carrier's stores, Best Buy, Wal-Mart, and other outlets. The only case maker I consider old school that has been killing it in retail stores is Otterbox. I remember reviewing a couple of their 1st offerings. Good times. Newer case companies like Speck have made their way into retail stores and are easy impulse buys. Do people still buy cases online?
I was checking out an old favorite, Cases.com tonight and saw the names I remember so well. Many of the same makers I mentioned above. My favorites all time are Vaja, Sena Cases, and Piel Frama. The distinct smell of their leather cases was one of the sweetest smells you could smell. Cases.com carries many of these old school brands, but they also carry the newer players too.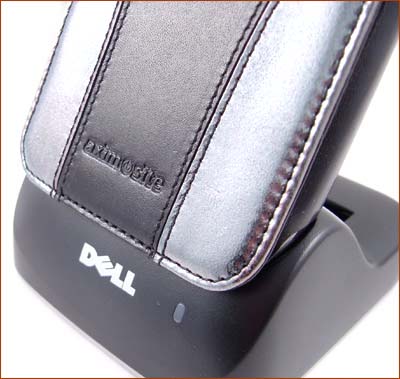 Back in the Aximsite days, we had a custom Dell Axim X50/1 case made by Sena. We sold tons of them.
Do you remember how expensive Vaja cases were? Well they are still that expensive, but if you've ever used one, you know it was well worth it.
Look at this $220.00 Vaja iPad 2 case. Expensive, yes. Beautiful, yes. Worth it, yes. This is just an example, but you get what you pay for. You pay for Vaja, you pay for luxurious, soft leather with excellent craftsmanship.
I have  soft spot in my heart for the old case makers I came to love back in the PocketPC days.
Do you still order cases from a particular company you love from back in the day or do you grab whatever you can find at a retail store?

As an Amazon Associate I earn from qualifying purchases.