Don't Forget the WritePad for the iPad Contest Runs Through Friday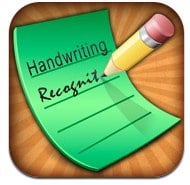 You might have missed this over the holiday weekend, so here's your chance. The good folks at Phatware have given us five codes to give away a free copy of WritePad for the iPad. We've got a contest going and we've gotten some entries in already. WritePad for the iPad is a great App for Inking on your iPad if you need handwriting recognition and normally goes for $9.99.
Check out the contest details here and make sure you enter.