Don't Lose Sleep for the iPhone 5 Pre-Order, Get It Friday Morning
Apple confirmed that pre-orders for the Apple iPhone 5 will take place starting at Midnight Friday September 14 on the West Coast which translates to 3:00 AM for those of us in the Eastern time zone. It's smart for those out West to stay up till Midnight and possibly one or two in the morning to get their pre-order taken.
Based on my experience last year, I won't, however, stay up late to get mine registered at Apple.com in the middle of the night because I'm confident that Apple has a plentiful supply and people ordering Friday morning should still get one.
Realize I'm taking a risk and if you really want to be absolutely certain to get an iPhone 5 on launch day, then you should stay up. People who sold their iPhone on Gazelle or one of the other tech buy back sites should probably ignore my advice, unless you enjoy taking risks.
Read: How to Get the iPhone 5 on Release Day
But I'm not worried and don't really think its much of a risk. Here's why.
Last Year's Experience
I stayed up late last year because Apple took pre-orders at the same time. I figured I'd click buy shortly after three and then get about three to four hours of sleep before getting up at about 7:00 AM. Unfortunately, the Apple servers went nuts and didn't work well under the incredible load. It took nearly two hours before Apple.com finally took my order. Even then I wasn't 100% certain it worked because the situation deteriorated and confirmation of the pre-order didn't come until much later in the day. Fortunately, it went through okay for me but not everyone was as lucky.
This year I'm getting some sleep and waking up early to do my pre-order and so should you. Why? Because I know plenty of people who got through late the next day without a problem and they didn't have to sit there hitting refresh for two hours in the very early morning hours to make it work. One friend wasn't going to buy the iPhone 4S and only chose to do so after talking to me and hearing me talk about the cool new feature coming – Siri! He went to Apple.com and got his pre-order taken in the middle of the afternoon in about ten minutes.
Apple Handles Demand Better The It Used To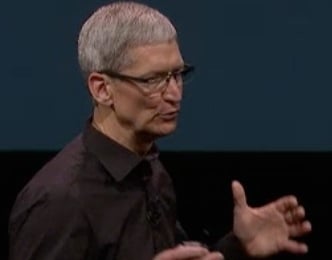 Apple's new CEO Tim Cook made a name for himself by organizing the manufacturing process of Apple's products. He's taken that expertise to the top spot and Apple seems well supplied for the huge surge of orders that come during the first day of pre-orders dating back to the iPhone 4.
Also, the days of waiting overnight outside an Apple store in order to get the new iPhone ended a generation ago. People still do it, but they don't really need to anymore because most people who line up on the morning of the official release date get an iPhone or an iPad during the last few release cycles.
Unless you really do have to get an iPhone on launch day for some reason, what's the worst thing that might happen? Apple might force me to wait a week or two as I wait for Apple to replenish their supply.
I'm pretty confident that I'm going to get my iPhone 5 on launch day by pre-ordering at about 7 or 8 AM Friday morning.

As an Amazon Associate I earn from qualifying purchases.