Don't Update iPhone & iPad Apps Until Further Notice
There's a big problem in the Apple App stores for the iPhone, iPad and the Mac App Store, and it could render apps unusable for anyone who updates to new versions of existing apps.
The issue is not limited to apps from a single developer or to a handful of apps, but more than 100 apps and counting.
Update: The problem should be fixed, proceed with updates.
Marco Arment, the developer of Instapaper provides a list of affected apps and details regarding the issues encountered while installing app updates, including app crashes and iTunes errors 8324 or 8326.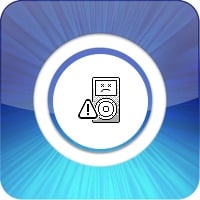 For apps that do not back up game data to iCloud or to another service, the only current fix is to delete the app and reinstall the update again. This may take multiple tries to restore a working version of the app, and it may also mean that users will lose game saves and app data.
The app crash issues reportedly affect a small number of users who are updating apps, and Apple is serving up the corrupted update files — not developers.
According to Readdle, a developer with an affected app, the problem is only affecting 1% of users who update. In this case, users of Scanner Pro are not going to lose documents thanks to iCloud backup.
The app crashing incidents are not going un-noticed by Apple. Apple provided the following statement to Techcrunch,
We are aware of the issue related to apps crashing after update. We are currently working on resolving the issue. Stay tuned for updates.
Apple has also reached out to developers, and one reports that Apple has a "dedicated team" investigating the problem.
Our advice is to avoid updating iPhone apps until further notice, especially if they contain important data not backed up to the cloud.
What to do if I updated an app and it keeps crashing?
Some users report that deleting the app and reinstalling it from the App Store will fix the issue. This may work instantly, or it may require a delay of several hours.
Users who cannot get an app working can try to install an old version of the app from their computer by deleting the current app and syncing the iPhone or iPad with the computer using these directions.
This will only work if the iPhone has not yet synced with the computer and it may not restore app data.
If the app will not re-launch and it has important data that has not been backed up, it may be worth waiting for developers to push a new version of the app which might fix the problem.