DOOM Release Date: 5 Things to Know
The long-awaited Doom release date for PS4, Xbox One and PC is set to land in a few short weeks and today we want to take a look at the most important things prospective buyers need to know including new details about the closed Doom beta.
Doom, originally known as Doom 4, was originally announced all the way back in 2008. In the years that followed, the game was stuck in development hell. Last year, Bethesda resurrected the game at E3 2015 alongside Fallout 4. It showed off new gameplay but it didn't confirm a release date for PC, Xbox One or PS4.
After a long wait, Bethesda is finally ready to talk about Doom and today it confirmed a number of important details for Xbox One, PS4 and PC.
With a Doom release date now confirmed to be just a few weeks away, we want to take a look at the most important things prospective buyers should know in the buildup to the game's release from id Software and Bethesda.
This roundup touches on the Doom release date, Doom deals, and the Doom collectors edition that should be attractive to longtime fans of the series. Here's what you need to know about the Doom release if you own a PS4, Xbox One or PC.
New Doom & Footage
As we push toward the Doom release date, Bethesda and id continue to release teaser trailers that highlight the game's graphics, combat, and setting.
The Campaign Trailer outlines the single player portion of the game As expected, it's extremely gory and showcases what you'll be getting yourself into during the campaign mode.
The developer recently released some new details about Hack Modules and Warpath. Warpath is briefly shown in the image above.
More recently, Bethesda released a new trailer that shows off a bit more of the multiplayer portion of Doom.
The new video gives you a taste of the frantic face-paced combat that you can expect from the game's online combat.
Doom Release Date (Xbox One, PS4, PC)
The Doom release date is set for May 13th on Xbox One, PS4 and PC giving you a few weeks to pre-order the game from your favorite retailer.
Bethesda didn't release any details about the game's size or a pre-load and gamers can expect those details to emerge closer to the game's release in the spring.
The Doom release date arrives just a few weeks before Bethesda takes the stage during its E3 2016 showcase in Los Angeles.
Doom Beta
Bethesda will be offering a closed Doom beta ahead of the game's release date. This will help the developer stress test the game ahead of its arrival in May.
The closed beta starts on March 31st and it will end on April 3rd, a few weeks before the game's public release date.
This is a closed beta so only a select few will be able to participate. Specifically, the Doom beta is open to gamers "who have redeemed their DOOM Beta codes included with some physical retail copies of Wolfenstein: The New Order, and to those who pre-purchased or purchased Wolfenstein: The New Order digitally prior to May 26, 2014." It's also open to those that participated in the Doom Alpha testing process.
It will be available on all three platforms (PC, Xbox One and PS4). For more information about the Doom Beta, you'll want to head over to Bethesda's website.
Doom Collector's Edition
The companies will release a standard version of Doom but there also is a Doom Collector's Edition that will cost you a little more than the standard $60 price point.
The Doom Collector's Edition comes with a 12-inch-tall statue of the Revenant (made of PVC). The collectible stands on a "sentry on a base-lit turbine that slowly rotates internally, casting an eerily flickering glow onto the nightmarish glory of this iconic DOOM demon."
It also comes with a copy of the game that comes in an exclusive metal case.
Bethesda notes that supplies are limited so it's possible that we'll see a sellout before the game's arrival in May.
The Doom Collector's Edition will cost $119.99 in the United States, €129.99  in Europe, and £99.99 in the United Kingdom. It's already on sale on PS4, Xbox One and PC ahead of its May 13th release date.
Pre-Order Bonuses
Those that pre-order Doom ahead of its release date will get a bonus added to their order.
Doom pre-orders come with a Demon Multiplayer Pack which "includes exclusive multiplayer goodies like a demon armor set with three skin variations, six metallic paint colors and three id logo patterns for your weapons and armor, and a set of six Hack Modules – consumable items that will give you an edge in a multiplayer match." This bonus is available for Xbox One, PS4 and PC.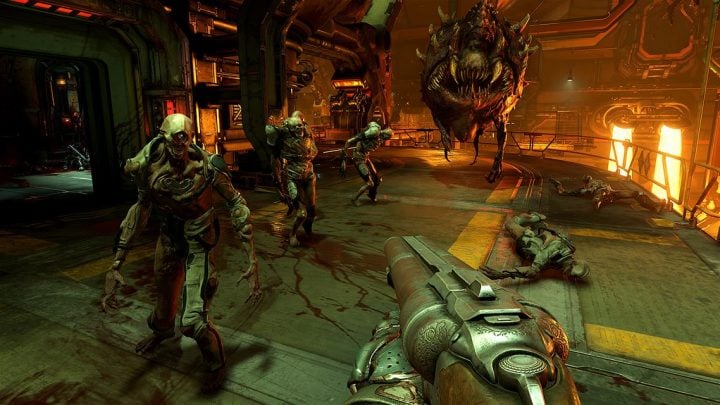 Bethesda also recently outlined an exclusive GameStop pre-order bonus that nets you a free double-sided poster. This bonus is also available with all three versions of the game.
Those of you who order the Xbox One version of the game will receive the iconic Doom 1 and its successor, Doom 2, for free.
Doom Deals
It's still early but we've already spotted a few Doom deals that PS4, Xbox One and PC users will want to be aware of as we approach the release date.
If you are an Amazon Prime user, you'll be able to take 20% off of its price point if you pre-order or buy within the two weeks following its release in May. This deal applies to all three versions of the game.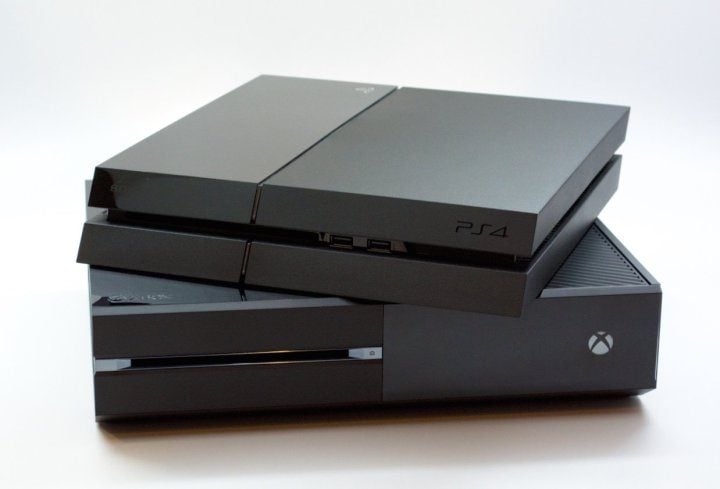 Best Buy Gamers Club Unlocked members will also be able to take 20% off the price of Doom. Whenever.
We expect more Doom deals to emerge in the weeks ahead so prospective buyers will want to keep an eye out.
21 Best PS4 Games to Buy
Rocket League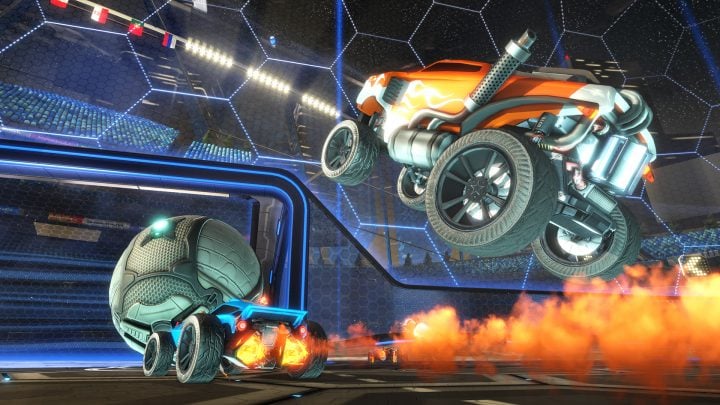 What happens when you play soccer with turbo-charged cars in a battlebots-like arena? You get Rocket League.
Rocket League is a fun and fast paced game that demands a spot on this list of the best PS4 games after consuming hours of our time in the last month after it appeared as a free PS4 game for PS Plus members. You can play locally, online and with friends plus you can customize your car.
Rocket League is $19.99 on the PlayStation Store and is also available for PC on Steam. Rocket Leage is coming to the Xbox One in 2016.