Dot Camera Brings 360 Degree Video to iPhone 4
The Dot camera attachment for the iPhone is a Kickstarter project from Kogeto that will allow the user to shoot a 360 degree panoramic video of an environment in real-time instead of taking multiple shots and later splicing them all together. It uses the same technology that the company created to help keep track of all that is going on in a room, for applications like when people want to keep tabs on a classroom. In such a mobile form factor, this would be great to show off your new apartment to family across the country, create quick home demos for real estate professionals, make online tour videos of museums or historic landmarks, and the fun uses like taking pictures of parties or your ball game by attaching the iPhone 4 to your hat as you play.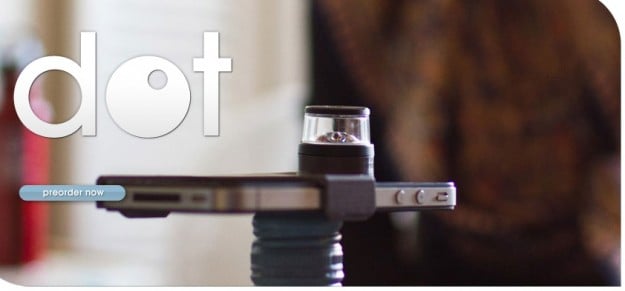 The attachment clasps to the back of the iPhone 4 and puts their inventive 360 degree camera over the iPhone 4 camera. The app that works in tandem with Dot allows the user to shoot the video and then export it to popular online video sharing sites like YouTube or social networking services like Facebook and Twitter.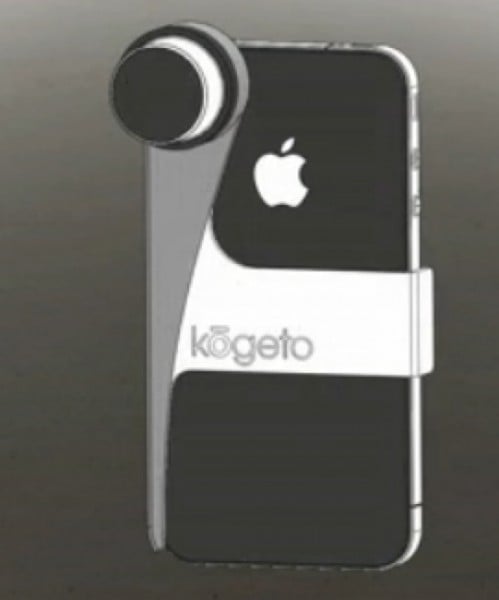 Since this is a Kickstarter project it has various levels of funding to get involved with the project. Kickstarter lets inventors market their products before actually mass producing them. Investors pledge support at various levels. In this case the levels are as follows:
$1 – you are donating a buck to help out with the project and get nothing tangible
$47 – the same as above only you also get to attend the product launch party in New York
$99 – this is the level where you actually get the product along with a letter of thanks
$196 – you get two Dots and access to a private beta and free drinks at the launch party
The project is already fully funded with more than $20,000 in pledges. Their deadline is July 3, 2011, which is when the project will begin to enter the production phase. For those that pledge enough, the Dot should start shipping this summer.
Below is the Dot Kickstarter video describing the project:

As an Amazon Associate I earn from qualifying purchases.