Dracula: The Official Stoker Family Edition for the iPad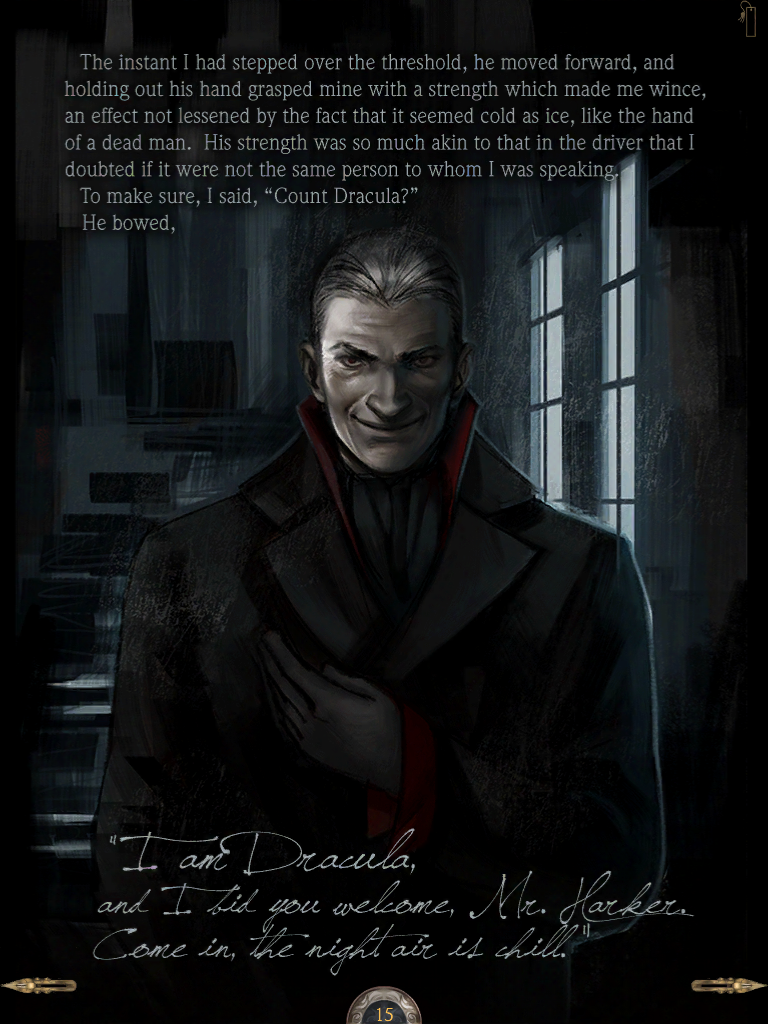 Last week in a post about Angry Birds Halloween I mentioned that I had seen a number of notices about Dracula and Vampire related Apps as Halloween got closer. One of those is Dracula: The Official Stoker Family Edition. It's a clever interactive book App that tells the story by Bram Stoker, and is the only App officially endorsed by the Stoker Family Estate.
Yes, you read the book (it is abridged), but as I say it is interactive with images, video, and music from 21 different indie groups all the way through making it an immersive experience. All of that interactive media comes with a cost though. The App is $4.99 and it is a 738.5mb download. The artwork is well done and the score has some good things going on. The App is recommended for the 12+ age group and I guess that's appropriate. If you're a Dracula fan, you'll probably want to add this to your collection. As a Halloween curiosity or to see how this kind of interactive content works on the iPad it might be worth a look.

As an Amazon Associate I earn from qualifying purchases.