Dragon Remote Microphone Turns Your iPhone into a Wireless Mic
Dragon dropped a collection of update news today including a new version of the popular dictation software and an iPhone app that lets you use your iPhone as a wireless microphone with Dragon NaturallySpeaking 11.5 on the PC.
The Dragon Remote Microphone application is a free download in the app store which will let your iPhone function as a wireless mic that works with Naturally Speaking 11.5 to control your computer, post updates to Facebook and Twitter as well as the dictation features which allow you to turn your talking into typing.
The ability to use your iPhone as a remote microphone is a big deal for users who might otherwise be tied to their computer with a wired headset. The demo video doesn't show this, but we expect that you can use your iPhone with a bluetooth headset to control NaturallySpeaking 11.5. The Dragon Remote Microphone App doesn't work with the Dragon Dictate 2.0 for Mac at this time.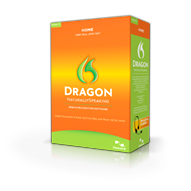 The upgrade to NaturallySpeaking 11.5 is coming in the next few weeks and includes several new features.
Easier to configure Dragon for usage with a digital recorder when you're away from your computer.
New voice commands, such as the ability to post to Facebook and Twitter by voice.
New formatting and editing commands.
Support for the latest new applications and operating systems.
User interface and usability enhancements to user profile creation, the Dragon Sidebar, the correction process, and more.
NaturallySpeaking 11.5 is a free upgrade for NaturallySpeaking 11 users as a download. Alternately, you can purchase an upgrade DVD for $29.99.