Draw Something Arrives for Kindle Fire
Yesterday brought good news for Amazon as its Kindle Fire reportedly now makes up over half of the Android tablet market. Today, there is good news for those Kindle Fire owners as Draw Something, the extremely popular game from OMGPOP, is now available on the Amazon Appstore,
This means that Kindle Fire owners can finally start drawing with their friends, something that iOS and owners of other Android devices have been doing for quite some time now.
The application is available in two variants.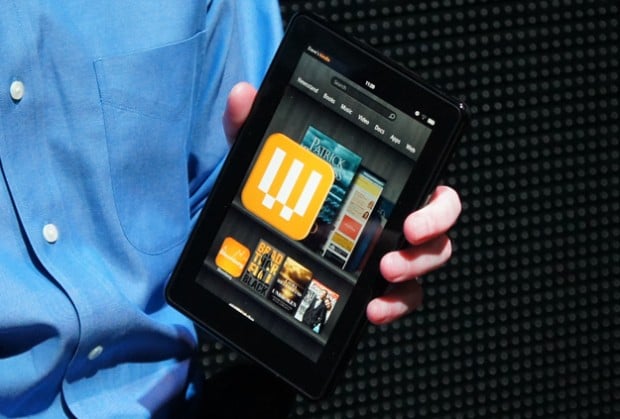 Read: Amazon Kindle Fire Review
There is a free version that is ad-supported and there is a version that is ad-free that can be purchased for a cool $1.99.
Draw Something has taken the iOS and Android app markets by storm as the app went over the 50 million download mark earlier this month. There is a reason for the apps popularity though. It's a fun game.
The premise is that two people work together in order to get points. How does one get points? Well, one person selects something to draw, they draw that object, and the other person guesses.
It sounds pretty simple but boy, it's addicting. Not to mention endless.
The game became so popular and successful that it caught the eye of mobile gaming giant Zynga who bought developer OMGPOP for $250 million.
Since then, the game has been updated with a bunch of new features including the ability to comment on individual drawings and a way to share them on both Facebook and Twitter.

This article may contain affiliate links. Click here for more details.