Draw Something Hits Another Milestone, Windows Phone Users Still Waiting
OMGPop's Draw Something, the mobile game that has taken both iOS and Android by storm, surpassed the 50 million downloads mark today just a short time after the company sold the game to mobile gaming giant Zynga for $210 million.
The game has hit the 50 million download mark just 50 days after launching. That means that the application has been downloaded roughly 1 million times a day since it launched.
In the game's first five weeks, it was downloaded a cool 20 million times.
The paid version of the game currently sits at the top of both the iOS and Android app marketplaces putting it above popular apps like Angry Birds Space, Infinity Blade, and Cut the Rope.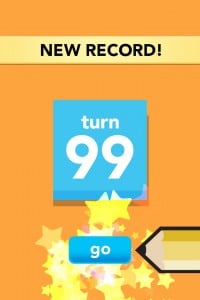 Zynga, who bought the game from OMGPop, says that it believes the game is "not only the fastest-growing original mobile game of all time – 50 days to hit 50 million downloads — but one of the fastest growing web sensations that we've seen."
And while that might be true, there is still one major mobile platform where the game isn't yet available.
Microsoft's Windows Phone.
The same goes for Rovio's Angry Birds Space, although the developer has announced that a game for Windows Phone is indeed in the works. Zynga however, has not announced whether it will bring the Draw Something phenomenon to Microsoft's platform.
As it stands, Zynga doesn't yet have a presence on the Windows Phone Marketplace, and that doesn't bode well for Draw Something.
Still, with demand seemingly through the roof (there petitions for Windows Phone on Zynga's own website) and Windows 8 on the way later this year, Windows Phone owners can only hope that the Zynga reverses course and brings the app to the Windows Phone Marketplace.
Are you still holding out hope for Draw Something on Windows Phone or have you given up?

As an Amazon Associate I earn from qualifying purchases.