DRM Issues with Amazon Kindle are Confusing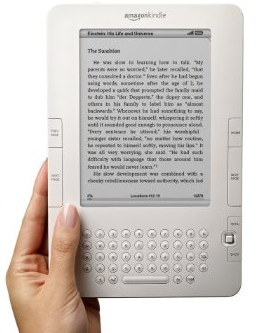 Over the weekend, Dan Cohen of Gear Diary has been waging the good fight in trying to clear up a confusing issue regarding the Amazon Kindle and Amazon's DRM scheme. The jist of this appears to be that different publishers can set different rules about the number of devices you can download an eBook to. .
Those who follow Kindle news know that Amazon has plans to put its Kindle eBooks on more than just its own Kindle devices. The iPhone and iPod Touch are two excellent examples of that. Most folks have been assuming given the way things have been working that any book downloaded from the Kindle store could be downloaded on multiple devices a multiple number of times. The confusion comes in when you try to define that term multiple. From what Dan has tracked down, we still don't have a clear definition on what the word multiple means. But it appears from the notes he has taken that ""six or seven" devices is the range in play, and it also appears that Amazon can release new licenses if you exceed the limit.   I say it appears because Dan published the text of an email he received along with notes of conversations he had, where it looks like the Amazon folks were equally stumped on this.
For many this won't be an issue, but given the fact that folks usually do change devices over a period of time, it is conceivable that a book you want to retain in your library could stop being available down the road depending on how many devices you have the book on. And let's face it, the Kindle is still relatively new so I'm sure many haven't bumped up against this yet, as Dan did.
DRM issues have plagued the eBook market since its inception and the authorization and de-authorization schemes have never been that consistent. To its credit, Amazon reps seem to be working on this thanks to Dan's queries.
Here are the links to the two posts Dan wrote up about this (here and here.)

As an Amazon Associate I earn from qualifying purchases.