Droid Bionic Stars in Bizarre Futuristic Robot Slaughter (Video)
Today is launch day for the Motorola Droid Bionic and guess what that means? Verizon's marketing campaign is now in full effect.
In fact, the carrier has released a new Droid Bionic teaser video to mark the occasion complete with the same actress we've seen in previous teaser videos only this time she is destroying evil robots for the sake of completing the Droid phone that rules them all.
That phone of course is the Droid Bionic. The first robot she defeats has Bionic's 8MP camera, capable of recording 1080p video. The second robot, which may or may not be the long lost brother of Omega Red, is defeated and gives up HDMI to our heroine.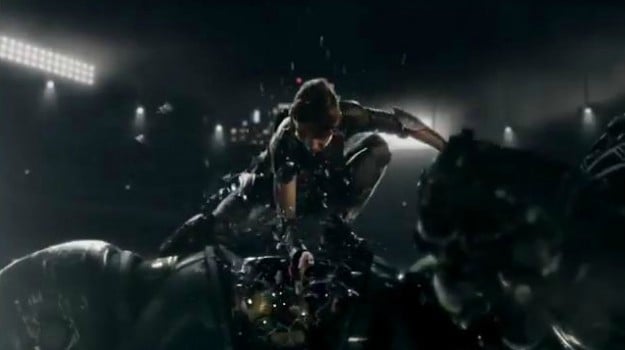 Her next foes relinquishes a dual-core processor. And her toughest opponent almost takes her down before its defeated and bears some sort of 4G LTE cylinder. All of these are then put together in order to create the Droid Bionic which, as Verizon puts it, is 'Made from Machines, To Rule All Machines.'
https://www.youtube.com/watch?v=A-K71MpwCko
An over-the-top commercial for a phone with over-the-top hype.
Pretty fitting I'd say.
Read our review of the Droid Bionic right here.

As an Amazon Associate I earn from qualifying purchases.