Droid Bionic Webtop Accessories Start Arriving in Stores
If there was ever a sign that the Motorola Droid Bionic is officially on the way, it's these photos from The Droid Guy that show off the Droid Bionic's webtop accessories popping up at a Verizon store. September 8th is not yet the confirmed release date for the Droid Bionic but now that actual, physical merchandise is showing up at retail stores, I think it's pretty safe to assume that a launch is just around the corner.
And seeing as though it's August 30th, September 8th can be considered to be just around the corner right?
So what we have here are photos of the Droid Bionic's Lapdock, HD Station, Holster, and Adapter for Webtop Application, all of which we went into detail about just a short time ago.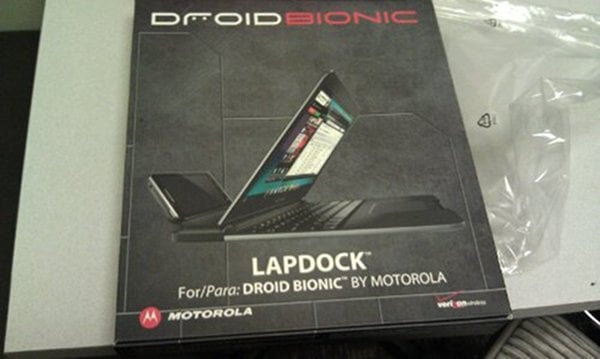 These are also some of the items that may or may not come bundled in with the Droid Bionic at Costco for $299. That offer is as of yet unconfirmed by the store so for now it's a rumor. But hey, it's a pretty good one considering some of these accessories.
So, now, all we need is a pre-order date, official specifications, official pricing, and an official release date, and then and only then, will the nightmare that some of you have been living since January finally end.
Anyone going to pick any of these up for their Droid Bionic? I would if the price was right.