Droid Day Dawns: Are You Going Droid?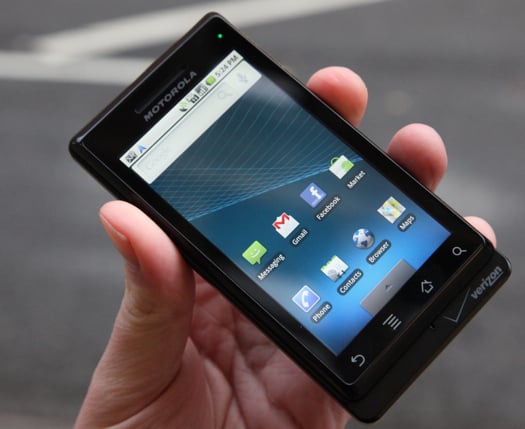 Today is the official release day of the Motorola Droid running on the Verizon network and there's been hype galore. Some stores opened at midnight last night, some even started selling the new supersmart-, app-, or whatever you call them phones a bit early. Reviews, unboxings, and first impressions abound on the Internet. Dwight Silverman's is one of the best early looks I've read.
As I've stated before, and remember this is all third eye viewing as I'm not in the market for adding a new account at the moment, the Droid looks like a great addition to the smart phone market, and the fact that it is the first Android 2.0 phone heralds new things to come. At least I hope so. To my eye there is a lot of subtext pointing to folks wanting this to be a big success so that we can see some competition to the iPhone juggernaut from Cupertino.
Of course the jury is out as it is with all new product launches and the next few months will tell us quite a bit about the success of the Droid and its cousins, (remember its a platform according to Motorola and not just one phone).
If you're going to be picking up a Droid, let us know in the comments. We'd love to hear from you. I don't think any of the GBM Team is going to be buying in at this point. If you are and want to share some comments feel free. Who knows, we might even feature your review as a guest post.