DROID DNA Android 4.4 KitKat Release Date Confirmed
The HTC DROID DNA Android 4.4.2 KitKat update has already seen its share of delays over the past few months, but thankfully today we've learned the delays are over and it should arrive by the end of the week.
Initial reports from HTC promised an update to Android 4.4.2 KitKat for the popular DROID DNA before the end of March, but that target release date was never met. Lately all the attention has been on the brand new HTC One M8, and the successful HTC One from 2013, but the DROID DNA hasn't been left out completely.
Read: HTC One M8 vs LG G3: What We Know So Far
Owners of the HTC DROID DNA have been patiently awaiting an update to the latest version of Android, not to mention weren't included in the projections for HTC Sense 6. Today we've received some good news that it's coming soon, even though another small delay has surfaced.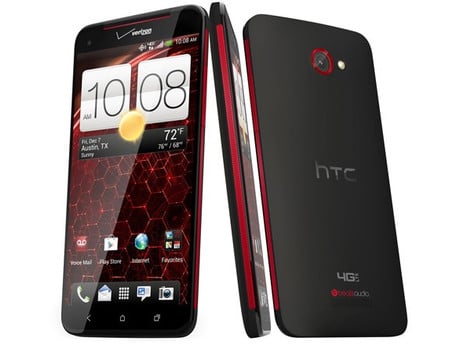 Last month HTC's own staff took to Twitter and confirmed the DROID DNA Android 4.4 KitKat update was scheduled to arrive inside the second week of April. After missing the March release date hearing that an update was coming in the next 2 weeks was good news, but that never arrived either.
We're now approaching the end of April with no DROID DNA Android 4.4.2 KitKat update in sight, but today HTC gave users new light on Twitter. Reportedly promising the update is on track to arrive sometime this week, but could potentially arrive sometime next week at the latest. Meaning it looks like the majority of DROID DNA users will have Android 4.4.2 KitKat sometime at the end of the week.
@jrsoccer17 We're still ironing out deployment with Verizon. You can expect it this week; sometime next week max.

— HTC USA (@HTCUSA) April 22, 2014
@HTCUSA confirms they're still ironing out the DROID DNA Android 4.4.2 KitKat update with Verizon, and expects it to arrive soon. However, moments ago some excellent news arrived for all DROID DNA owners, and that is the actual release date.
The DROID DNA Android 4.4.2 KitKat update will officially begin on Verizon Wireless starting Thursday, April 24th, and continue throughout the entire weekend. This has been confirmed by HTC's own Executive of Product Manager @Moversi on Twitter.
DNA Owners! Appreciate your patience, we have technical approval for OS 4.4.2 + Sense 5.5. Expect OTA updates to start on 4/24. Thanks!

— Mo Versi (@moversi) April 22, 2014
The update to Android 4.4.2 and Sense UI 5.5 for the DROID DNA will bring it in-line with everything we've seen lately from the original HTC One M7 (2013) smartphone. Users can expect a better overall experience, new interface changes, and a better HTC Blinkfeed new and social aggregation tool.
Sadly this isn't the same software that debuted last month with the new HTC One M8, and at the moment we have no details regarding when that will actually arrive. The HTC DROID DNA and HTC One both are powerful smartphones capable of handling the latest features from HTC, but it appears the DNA could miss out on those functions.
Just yesterday HTC confirmed all "One" branded devices will be updated to the new HTC Sense 6 that debuted last month, but no where in that list was any mention of the DROID DNA. The HTC One, One Max, and One Mini should expect it to arrive in late May or June, and hopefully more details arrive shortly regarding the DROID DNA.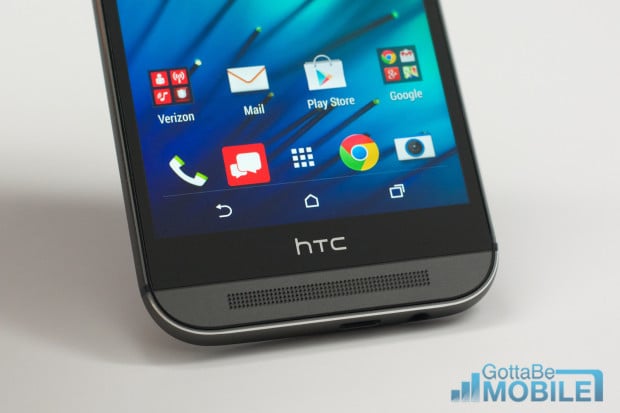 HTC improved the overall interface, notification pulldown bar, added more colors and themes, and delivered a much improved camera and gallery application, among other things, so this will be important for consumers moving forward.
Currently the HTC DROID DNA is stuck on Android 4.2 Jelly Bean which is severely updated on all fronts. Being more than a year old from Google's Android perspective, and with the HTC Sense UI overlay.
Read: Android 4.4 KitKat: What's New in Simple Terms
Above is a quick and detailed outline regarding what's new with the latest Android 4.4 KitKat released by Google, even if many of those aspects will be covered by HTC's own Sense 5.5 software overlay. That being said, owners can still expect a much improved experience, faster performance, a better camera and keyboard, emoji support, and enhanced security throughout the Android operating system.
What to Expect
According to everything we've gathered today from multiple sources the HTC DROID DNA Android 4.4.2 KitKat update will officially begin on April 24th. As a reminder, these updates are usually delivered in a slow and staggered rollout. What this means is while the update starts on the 24th, users could be waiting until the weekend before it actually arrives on their device.
Verizon stages rollouts in a gradual manor to catch any potential issues, but with more than a few delays over the past few months we're assuming everything should go smooth. The update should begin arriving Thursday for all DROID DNA owners, and we'll report back once we learn any addition details. Owners can head into settings > about phone > and check for software updates starting on the 24th to see if it's ready to download.
More details and update instructions should be available from the Verizon Support Page starting on 4/24.