Droid DNA Android 4.4 KitKat Update Pegged for 2014
With all the attention as of late going to the HTC One and Nexus 5, many owners of other flagship devices are likely curious as to when they'll receive Android 4.4 KitKat. Thankfully HTC is doing an excellent job keeping us up to date on its plans.
HTC may not be delivering Android 4.4 KitKat to all smartphones as fast as users would like, but at least they've been kind enough to share updates and details on Twitter, and this week have done just that regarding the HTC DROID DNA. Reaching out on Twitter asking about the DROID DNA we've learned that HTC intends to deliver the update sometime early next year, but that's about all the info they were willing to share.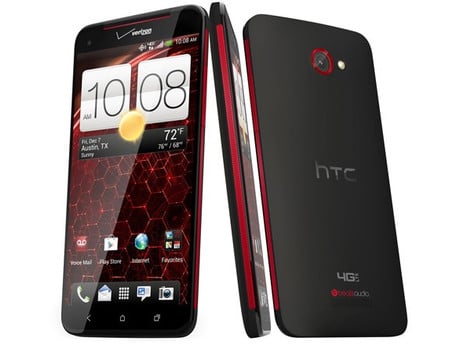 When asked why the HTC One, Moto X, and Samsung devices were all getting updates and the DNA is still waiting for Android 4.3, HTC gave us quite the reply that should ease users minds. The DROID DNA should be updated to Android 4.4 KitKat and the new Sense UI experience before the end of Q1 2014, which means you could be waiting a few months.
@CleFoodAndBrews No worries! Pending certification from your carrier, we plan to upgrade the Droid DNA to 4.4 by the end of Q1.

— HTC USA (@HTCUSA) November 20, 2013
At the moment the DROID DNA is still on an old version of Android 4.2 Jelly Bean, and it appears we may watch the update skip right over Android 4.3 and have HTC deliver 4.4 KitKat next year. There's no clear details on a 4.3 update, which makes sense given it's now obsolete in a way, with 4.4 KitKat being the main focus moving forward.
During the same slew of tweets HTC made clear that most HTC devices will be waiting until sometime next year before 4.4 arrives, but sadly we're not hearing much about other devices like the HTC One X, which by all means can handle Android 4.4 KitKat without any issues. We'll keep an eye on the upgrade process, and update the minute we learn more from Verizon or HTC.