DROID DNA Android 4.4 KitKat Update Release Detailed
The HTC DROID DNA Android 4.4 KitKat update on Verizon Wireless has seen its share of delays, not to mention the initial launch date of the end of March won't be met.
Lately all the attention has been on the brand new HTC One (M8) flagship smartphone, but today DROID DNA owners received some good news right from HTC themselves. According to HTC product manager @Moversi over on Twitter, the DROID DNA update to Android 4.4 KitKat should be approved and ready for release by the second week of April.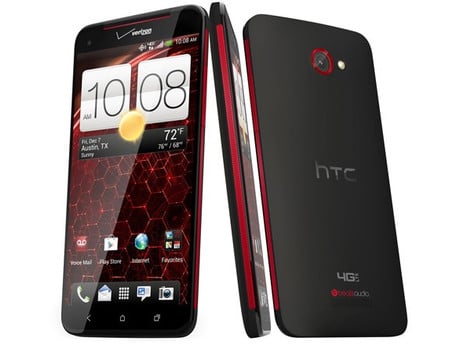 Back in April Mo Versi, HTC's Executive Director of Product Management, stated the update would arrive before the end of Q1 2014, which is the end of March. With tomorrow being April 1st it looks like they'll miss the mark, but not by much. According to his newest statements this weekend, the update should be here within the next few weeks.
The DROID DNA on HTC's own update site has recently moved from the development stage to "certification" meaning that it's preparing for a new update. The details were cleared up on Twitter, and HTC expects Verizon to certify and begin the HTC DROID DNA Android 4.4 KitKat update around the second week of April.
@Denbrizel @htc @JasonMacHTC target second week of April approval. Thanks.

— Mo Versi (@moversi) March 28, 2014
As a reminder, this is only a target release date, just like the Q1 date that was missed already. However, with the HTC One (M8) and original HTC One updates out of the way, all the focus is on the DROID DNA and owners can expect this to arrive soon.
If Verizon does indeed hit HTC's target launch by the second week of April, we could see the DROID DNA Android 4.4 KitKat update rollout as soon as April 14th, or throughout the following weekend.
At the moment the DROID DNA is stuck on Android 4.2 Jelly Bean, and will skip right to Android 4.4 KitKat and the newer HTC Sense UI 5.5, which isn't the same Sense UI 6.0 that just debuted last week on the new HTC One (M8) smartphone. Owners can expect that to arrive in a later update, but they'll soon be on Android 4.4 KitKat at least.
We'll confirm more details the moment they arrive.