Droid Incredible 2 Shows Off Its Red Eye In First Official Images
Pocketnow has posted some images of what is most certainly the HTC Droid Incredible 2, it's definitely the same device we saw leak out in a bunch of images earlier today.It looks like Verizon's upcoming successor to the original Droid Incredible is going to be a Droid branded device after all.
There has been a debate as to whether or not the Droid Incredible 2 would be a Droid branded device and these press shots seem to confirm that it indeed will be shipping with the red eye on board which means it will join the upcoming Motorola Droid Bionic and Samsung Droid Charge as one of the newest members of the Droid family.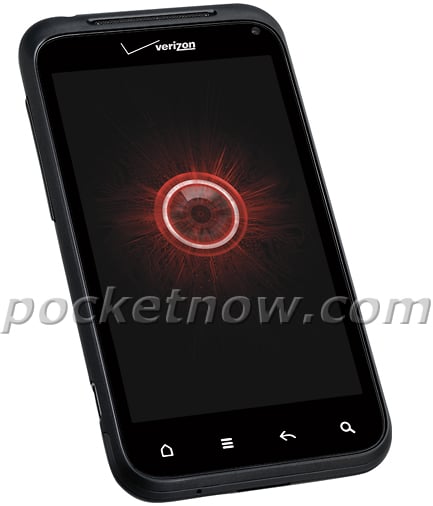 The Droid Incredible 2 has not been made official but a leaked roadmap has indicated that the device will launch on April 28th and other evidence points to the device becoming available for $200 when it does arrive.
Look for an official announcement from Verizon in the very near future.