DROID Turbo 2 Android 6.0 Marshmallow Update Continues
Verizon Wireless and Motorola are finally, maybe, ready to deliver the latest Android 6.0 Marshmallow software update for the DROID Turbo 2. Way back in December we saw reports that it was coming, then on February 12th Verizon posted then removed the update, which happened again in March. This week though, Motorola's own staff confirmed the DROID Turbo 2 Android 6.0 Marshmallow update is here.
In October Motorola surprised many and announced the shatter-proof and rugged DROID Turbo 2 for Verizon Wireless and made it available two days later. Now that we've seen nearly all recent Moto X and G smartphones receive Android 6.0, as well as most LG, HTC and Samsung devices, Motorola and Verizon are moving forward to their partnered device.
Read: DROID Turbo 2 Review
The December, February and March sightings were soak tests, leaks, or were delayed for problems. Then the update arrived early for some Verizon employees who were using the DROID Turbo 2. However, now near the end of April it's officially official. Confirmed by both Motorola and Verizon support pages.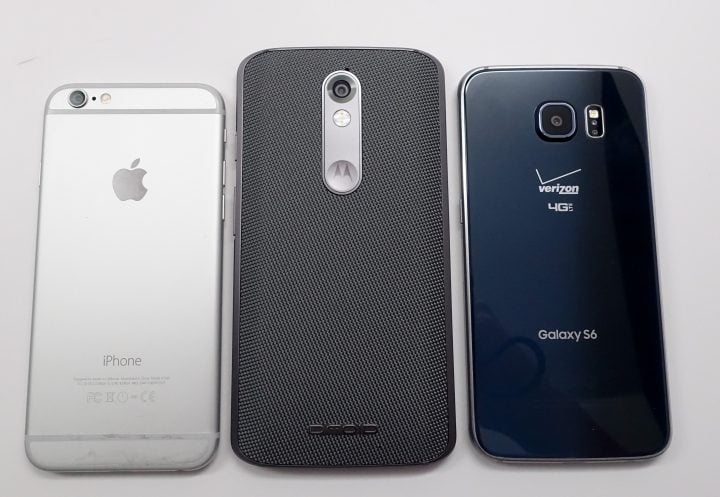 It has been a long time coming loaded with false promises, release dates that were never met, soak tests that took three or four months rather than 48 hours and more. For whatever reason Verizon and Motorola had a tough time with this, and some users received it in March, but most didn't. Whatever the reasons were, it doesn't matter now because on April 26th it was finally announced and started rolling out.
The DROID Turbo 2 is Motorola and Verizon's latest hard-hitting flagship smartphone. Featuring powerful top-tier specs, a shatter-proof display, two-day battery life, and a pretty good camera. However, it was released right around the time Marshmallow was announced, but running the year old Android 5.1 Lollipop release.
On February 12 Verizon posted the DROID Turbo 2 Android 6.0 update changelog, then removed it from their website. Now it's back, and the March 1st release date has been changed to April 26th. So get ready DROID Turbo owners.
Read: Android 6.0 vs Android 5.1 Lollipop: What's New
Above is a detailed breakdown of almost everything that's new and different with Android 6.0 Marshmallow. Being a Motorola smartphone it runs nearly stock Android, with a few small changes. Things may look the same at first glance, but Android will be better, faster and more secure after this update.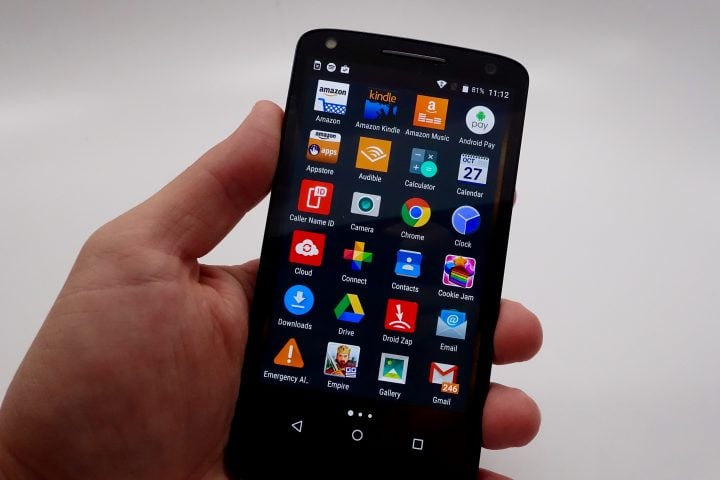 From improved security, performance, battery life with Doze, Google Now on Tap and more. This update will bring a lot of much needed improvements as well as a few bug fixes for Turbo 2 owners. Battery life was already great, but Doze will make it better. The permission controls will keep devices more safe, and Motorola also has some changes in there too. We're hoping the latest April security patch is included, but can't confirm that yet. Those who received earlier Marshmallow builds, will still get this over the air update, as it has additional fixes and improvements.
The changelog states that the "ambient display" mode has been removed, and the phone will default to stock Moto Display technology, which many loved on the DROID Turbo or Moto X. There is also Attentive Display settings, more options in Moto Assist, likely some bloatware removed, and other small bug fixes that we aren't seeing. For now we don't have too many details, but so far all Moto X owners are enjoying the latest update, and the same great experience should roll-over for the Moto DROID Turbo 2. Expect that battery to last longer than ever before (after a few days to adjust to the update) and an overall better smartphone experience. We're also hearing the problems from the first update like WiFi bugs, battery drain, text message failures and more have been ironed out. It has been a rough road for DROID Turbo 2 owners, but a fix is finally here.
Users can head into settings > about phone > and manually check for updates starting late right now. That or simply wait for the over the air update notification to hit the phone. It should arrive as of April 27th, but could take a few days to arrive for all users. We'd suggest using a WiFi connection and having at least 50% battery life before proceeding. Once the update arrives drop a comment below with any potential problems, or how the update is running for you.

As an Amazon Associate I earn from qualifying purchases.