Dropbox and Facebook Make It Easy To Share Files With Groups
Cloud storage service Dropbox partnered with Facebook to make it easier to share files that aren't photos with Facebook Groups.
Thanks to the new partnership users can now upload any files they want to a Facebook Group and share it with everyone else in the group. Other users in the group can edit the files as the see fit. When another member of the group makes a change to the file it's automatically updated for everyone else.
In order to use the feature users need to link their Facebook account to their Dropbox account. It's not clear if users still need to download Dropbox software on their computers, but it seems likely.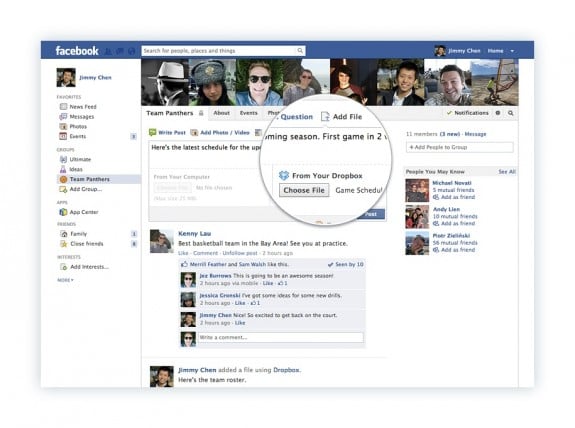 Users can view any files shared via Facebook Groups on their tablet or smartphone as well as a laptop or desktop. There's no mention of editing those files on mobile devices, but the chance to view the documents is a good first step to that.
The new partnership is arguably the easier way to share files with groups of friends. It's much easier than mailing the files to everyone individually and keeping track of every change between the documents as they're emailed back and forth. It's also a bit easier than just using Dropbox because you don't have to worry about having the right Dropbox email for everyone if they even used the service in the past.
As with any new Facebook feature the Dropbox integration is rolling out to all users over time, so it should reach every user sometime in the near future if it's not available already.

As an Amazon Associate I earn from qualifying purchases.