Dropbox to Offer App Syncing, Go Head to Head with iCloud and SkyDrive
In what is likely a move to directly compete with the offerings of first party cloud syncing solutions like Microsoft's SkyDrive and Apple's iCloud, Dropbox will now allow developers to store application info on a user's DropBox account.
The new system, which Dropbox is calling the DataStore API allows developers to create applications that all rely on Dropbox to share user data. While this isn't something that is entirely new – SkyDrive already does this, it is unique as Dropbox will be among the first third-party companies to create such a solution.
While today's blog post is more centered around how the solution will help developers make roaming app data easily, it's not hard to see the ramifications for end users. An application that relies on the Dropbox DataStore could make life easier for everyday app users.
For example, users will be able to quickly get their TuneIn favorites regardless of what platform their app is on using the DataStore API.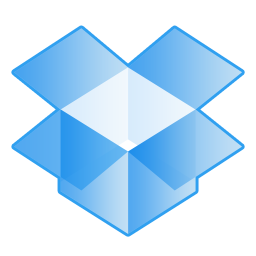 Dropbox DataStore will work with web services as well, so that internet applications will be able to take advantage of the functionality. The feature is already available to users of Yahoo! Mail, Shutterstock and Mailbox, according to DropBox.
With the online storage functionality that's already available to users, DropBox is quickly positioning itself as a complete alternative to the storage solutions of the larger technology companies.
If DropBox can attract users willing to pay for more storage on the service or developers who are willing to  pay for access the service, it could finally set up itself as the true platform-agnostic, all-inclusive online storage solution.
DropBox says that it will have more to share about DataStore at its DBX or DropBox Expo event this week. The company also announced that its service is now used by over 175 million users. In comparison Microsoft announced that SkDrive had topped 250 million users this past May.

As an Amazon Associate I earn from qualifying purchases.