DS Games Coming To The Wii U As Nintendo Looks To Make A Comeback
Sales of Nintendo's Wii U gaming console and the games that users purchase for it aren't exactly running off the shelves. Just days after finally admitting that the console and the ecosystem that's intended to support it aren't taking off, Nintendo says it hopes to turn around the Wii U with a mix of user education, virtual games taken from its library of Nintendo DS titles and software updates.
Nintendo discussed how it planned to turn around its now current-generation gaming console during a business briefing this morning.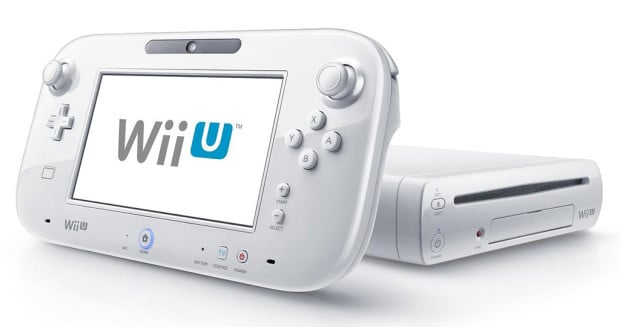 So far Nintendo's comeback program includes addressing long-term user complaints and making its core Wii U ecosystem better for gamers. The company says it will first start by educating potential buyers on the merits of the Wii U GamePad. That's the touchscreen-equipped controller complete with webcam and IR remote blaster that currently allows users to interact with games on their television. Most Wii U games use the GamePad as an ancillary screen for users to keep track of their in-game character's inventory and such.
The biggest news came as Nintendo CEO Satoru Iwata made references to an on-demand gaming service that extended the use of Nintendo IDs across the company's console instead of tying users to systems in the company's ecosystem. It's at that point that Iwata, according to Engadget, formally announced that Nintendo DS games would make their way to the Wii U console in the form of downloads. The company even alluded to licensing rights for its characters to others.
Of course, surviving the onslaught of gamers clamoring for a PS4 or Xbox One and not a Nintendo Wii U is one thing and blossoming is another. To that end Iwata said that the company was already looking for another "blue ocean," a market segment with potential for growth that Nintendo could take the lead in. So far, the company sees that market being in health and fitness software.
Though certainly aggressive, it doesn't appear that any of these changes will help turn around the company's fortunes over the next few months. Educating buyers about the Wii U's unique GamePad sounds like a good idea, so too does the smartphone marketing apps Nintendo confirmed it has plans to make. However, most would argue that the Wii U's problem lies in Nintendo's inability to understand online gaming and its failure to attract and maintain a vibrant third-party game ecosystem.
It's also worth noting that Nintendo's competitors aren't simply going to standstill while the company attempts to right wrongs and build a better relationship with console makers in the living room. Both the PS4 and Xbox One offer users second screen experiences on devices they already own. Should developers decide to enhance their games with these capabilities Nintendo will be stuck explaining to customers what the advantage of owning a Wii U is beyond being able to buy Mario Kart 8 early next year.