Dual-Boot OLPC Give One, Get One Returns November
Engadget is reporting that Amazon will help the OLPC folks bring back the Give One, Get One program in November of this year. The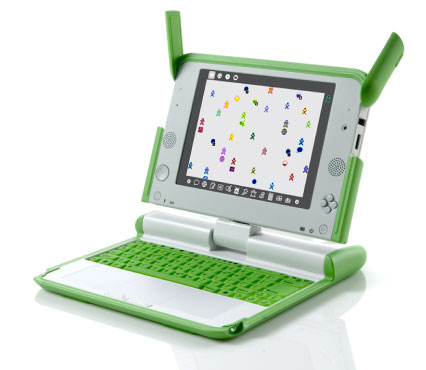 timing is perfect for holiday giving, satisfying your guilty conscience and rewarding you with a fun, new toy. The Give One, Get One program originally allowed individuals to purchase one OLPC XO machine for themselves at $399 while another unit would be donated to a technologically impoverished child on your behalf. Engadget is also reporting that the XO will sport dual-boot XP/Sugar OS this time around. While the OLPC program has great impact on children of developing nations, I still wonder why we are slow to see programs such as this in the US. My guess is that schools with strong budgets will begin investigating the netbook craze as an avenue to putting technology in students' hands.
Click here learn more about the OLPC project.
Via Engadget

As an Amazon Associate I earn from qualifying purchases.