For a longtime, the truly in-depth mobile video game has alluded us. We want our dungeons, custom armor and big end-of-level battles on video game consoles. On smartphones and tablets we want something small and bite-size that feels of quality and has some depth. For the mobile video game developer, it's a tough balancing act to pull off. How do you deliver an amazing looking, in-depth experience while trying to make sure that it's compartmentalized enough for us to dive into and out of? What's more, how do you deliver all of this to Apple's iTunes App Store at a price people are willing to pay. This is the battle that Gameloft designers must have struggled with for Dungeon Hunter 5, a new title out in the iTunes App Store, Google Play Store and Windows Phone Store.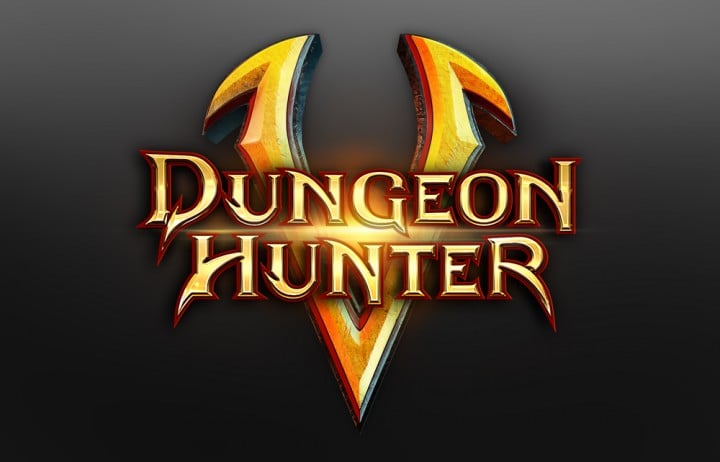 Astonishingly, Dungeon Hunter 5 is these things at once. Compartmentalized, yet slightly story driven. A mobile game, but surprisingly good-looking. There's even some very impressive multiplayer elements that longtime users of Xbox Live and the PlayStation Network will appreciate.
Dungeon Hunter 5 Review – Story
Dungeon Hunter 5 is a story of swords, magical spells and treachery. Diving into the game immediately begins a cut scene explaining the world and the player's place in this new game. Essentially, you're a bounty hunter. Using a mix of weapons you earn as you kill advisories and extras you purchase, in the beginning its your job to simply hunt down people.
You start out by choosing an overarching character type for your bounty hunter. There's a lot riding on this choice — but not as much as it is in other games of its elk. You can't heavily customize your character initially, but later on you can add weapons and new suits that come out of chests you unlock. I decided on a character with magical powers because that's what I prefer in these types of games.
Gameloft sets the stage for the Dungeon Hunter 5 in the very first level. Your partner is a hot-headed do whatever kind of warrior. Forget finding the bounty, she's about having fun in the process too. At this point, you notice how surprisingly decent the voice acting in this game is — especially for anything that you can download to your iPhone and iPad for free.
Each level in Dungeon Hunter 5 will feel familiar to anyone who has ever played a game of this type. You're often in ruined city streets and castles. As you dive deeper into the levels you encounter more foes, dangerous or otherwise. As enemy attacks get more potent your skills improve. Tutorials show you how to jump to avoid an attack and use potions to heal yourself.
By the end of that first level, the stage is set for an epic battle as your character takes on the role of guild leader and goes after those responsible for a tragedy. It was at this point that I found myself in a different frame of mind. No longer was I playing a mobile game. I simply wanted to know why all of this had happened. No, I needed to know why this all happened.
Dungeon Hunter 5 Review – Mechanics
To be fair, mobile games don't often suck you in on story. Instead, they stick to very basic mechanics.  Honestly, most mobile game mechanics end up being so dead simple that you're reminded this is something free and available on your iPhone.
This happened to me a few times with Dungeon Hunter 5. The first time was when I tried to move the digital joystick on the iPhone 5s screen. In fact, I found myself struggling to switch weapons or jump. There are dozens of smartphones with bigger displays so your results may very. Another time was when I first glanced at the Gems system that lets users drop real money into the game. Surprisingly, Gems aren't tied into specific gear in Dungeon Hunter 5. Instead, they're used for what I'd describe as pretty essential goods. Gems can get you more character slots, shields, energy and stamina. Luckily, they're earnable in the game. Gems are also used for the game's lockbox-like chest system. Chests are like playing the real-life lottery with your in-game Dungeon Hunter 5 currency. You'll use that Gold to fuse different weapon types together.
Say you're having a hard time in the campaign. After a few levels, Dungeon Hunter 5 lets users assign friends to cases with you. You can send these friends requests for an on-going co-operative agreement. It's particularly helpful for the higher levels.
Strongholds factor heavily into friendship play too. All of the loot you earn can be pumped back into building out your Stronghold. You can launch an attack on a friend's Stronghold or improve security at your Stronghold. Gameloft is planning to keep the online game alive with events that let users earn more stuff for their characters. I should note that an in-game chat room also gives users the feeling of a full RPG experience. Both of those are going to be key to Dungeon Hunter 5 having the long shelf life that you should demand before investing in Gems.
The hallmark of a game like this is loot and enemies. Dungeon Hunter 5 delivers on the loot, but I think it really misses the mark on enemy variety. At a few points in the game I felt like I was button spamming the same enemies minute after minute. Weapon fusing and some weapon elements being more effective on specific enemies than others helped alleviate that feeling and add a bit of strategy. To be honest, I think shallow combat is the danger of RPGs in general, not something you can blame on one game alone.
Dungeon Hunter 5 Review – Should You Download?
A lot of games have entry costs, forcing us to ask ourselves if it's worth investing our money in. Dragon Hunter 5 doesn't have a cover charge. As such, the question is whether it's worth investing your time in. Thanks to its story, I'd say it is. I was genuinely impressed by the lengths Gameloft went to create a console experience. I wanted to learn more about the world. In my opinion that's what makes Dungeon Hunter 5 a great game — provided you are mindful of its Gems system.

As an Amazon Associate I earn from qualifying purchases.