Dust Up With Key Xbox One Feature Shows Why It's Behind 
Earlier today comments made by an employee who works for Microsoft indicated that Microsoft had decided not to develop a key feature that would have helped the its Xbox One console stand out from the competition and created a new generation of developers. According to the employee, users shouldn't have expect to be able to create games using their Xbox One as the company previously announced. According to the employee, users shouldn't have expected that they'd be able to create games using their Xbox One as the company had previously announced. Don't fret, Microsoft itself is now insisting that it hasn't called the feature, but the debacle only further highlights one of the reasons it feels like the Xbox One is behind.
According to Digital Spy, Microsoft's Martin Fuller told a room full of people at this year's Develop Conference in Europe that the company didn't have plans to let users turn their console into Xbox One develop consoles.
"We were in the early stages of Xbox One looking at the idea of a retail kit that could be turned into a development kit, and vice versa," Fuller said. He went on to seemingly clarify the company's position on the feature. "In the end, although that was a very admirable goal, it hasn't happened, unfortunately. […] I'm not aware of the reason we didn't mange to do that."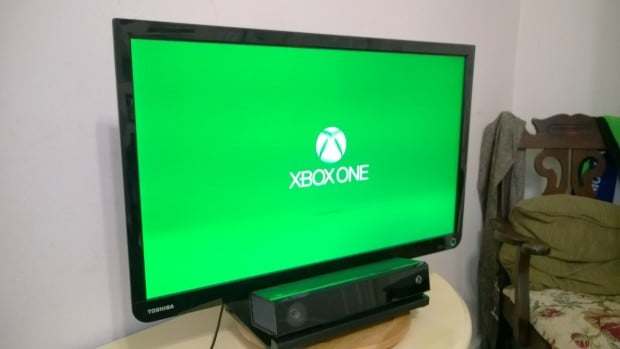 Later on Microsoft released a statement saying that it remained "committed to ensuring the best possible solutions for developers and hobbyists to create games for Xbox One." It also noted that the company would have more to share about what that entails "at a later date."
Together with the [email protected] Program announced by then Xbox Head Marc Whitten, Microsoft initially played up on-console development as a big deal for average users. In the abstract, Microsoft described a future in which everyday users would be able to create games for the Xbox One. The idea seemed revolutionary for video game consoles, especially since smartphones and tablets have been able to ride hobbyist development to overwhelming success.
Today's announcement and clarification by Microsoft doesn't do much to educate users on the benefits of owning an Xbox One. It doesn't make anyone thinking about purchasing the Xbox One feel any more confident in the console either. That Fuller, who actually leads Microsoft's Xbox Advanced Technology Group, doesn't know much about if the feature is still coming is troubling in a launch that's already been filled with it.
That's really the problem with the Xbox One. No one seems to know where Microsoft is going with the console — apparently, including Microsoft. When it was announced, the console was set to become a living room powerhouse. It was to be that one way users are able to get live television, video games, multitasking and their favorite entertainment apps all in once place, without the need to pick up a remote. Since then company has backed down on that the entire philosophy.
Even recently the company decided to not give users free games permanently as they had before, but to effectively let them rent two games a month for as long as they keep their Xbox Live Gold subscription. This is after it spent an entire summer trying to explain away restrictions that would have forced users to have an internet connection once a day, then killed that restriction along with the family game library sharing it would have enabled.
For the first time in years the company didn't share anything about its vision for the Xbox One at this year's E3 event in Los Angeles. Before the event the company seemed to be just dropping news as if it was clearing deck chairs. A month before E3 2014 it revealed the $399 Xbox One, days before the event it talked at length about Quantum Break and Halo 5: The Guardians.
Now more than ever, buyers and users are wondering what's going on with the Xbox One. What's the end-game? Is a single feature that was announced before launch going to make it to user's living rooms? If so, then when? If not, then why? Is the Xbox One still going to be one place for the entire family to get their entertainment? If it isn't and Microsoft is angling for a pure gaming machine then why would anyone purchase it over Sony's PS4 gaming console?
Yes, at least for the moment it appears that the Xbox One will allow users to make their own games without buying new hardware. It's cause for applause just as the entire [email protected] Program is. That's what gaming websites and entertainment blogs are going to be talking about today. Microsoft hasn't shared anything about the Xbox One that indicates what we'll be talking about tomorrow or the day after.
On some level, it's easy for us gamers to be understanding. On the other hand, it  seems hard to find exclusive reasons for users to pick up an Xbox One instead of some other gaming console. Don't misunderstand the games are there — or at least they will be pretty soon. What the Xbox One is seems cloudy and hazy at this point; as if it's a light house with a dim bulb on a stormy night. In the climate, how can anyone recommend — to say nothing of purchase — an Xbox One with any confidence?
Meanwhile, there's the PS4 being billed as the most powerful gaming console ever created and the only thing gamers need to stay entertained.

As an Amazon Associate I earn from qualifying purchases.