Dynamism Tosses in an Extra Battery with Viliv S7
You knew Dynamism would come up with something extra when they put the Viliv S7 convertible up for pre-order, and of course they did. Dynamism is once again creating an event around the pre-ordering and sale of the Viliv S7. Here's the scoop from Dynamism's site:
Starting at 1:00 PM Eastern Time on September 21st and running through October 10th, every S7 order will receive a free spare battery ($110 value!). Shipments are expected October 6th, October 15th, and October 22nd and will be fulfilled based on order date.
So, if you're interested in this tiny convertible, you can set your calendars. I still think the $629 price is a bit high, but value is different for every user.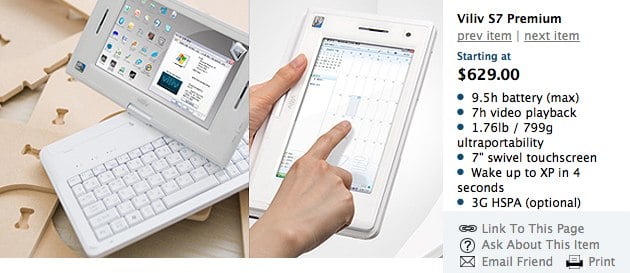 As an Amazon Associate I earn from qualifying purchases.