EA Access Getting Better with Battlefield Hardline
EA Access, the subscription service that lets users download digital games directly from EA's vault for very little, is about to become an even better deal for gamers. It seems, EA Access is getting a new first-person shooter for its collection: Battlefield Hardline.
To be clear, Battlefield Hardline isn't among the games available in the EA Access yet, but leaks reveal EA is planning to add the game to The Vault soon. EA Access is a monthly subscription service that allows gamers to add games to their digital libraries without having to out-right make a purchase. The service is very similar to Netflix, really.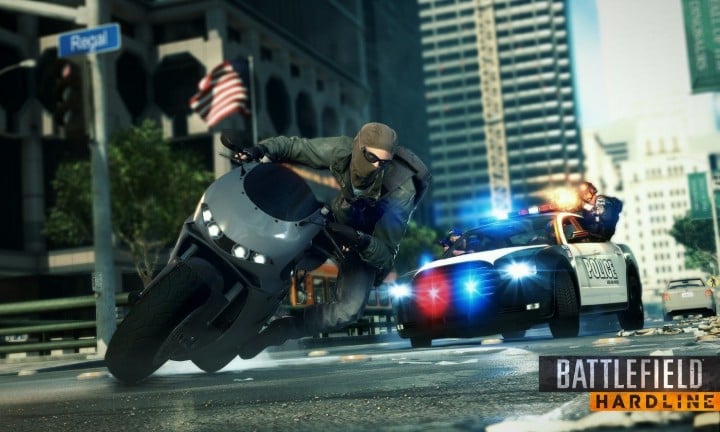 According to the EA Access Hub, an app that anyone can download to their Xbox One whether they have a subscription to the service or not, the game is coming soon. The album art for Battlefield Hardline appears in the hub with a description that reads, "coming to The Vault." It continues with "Ready to hit the streets? Battlefield Hardline will enter The Vault this October." The app doesn't say exactly what day in October Xbox One owners can look forward to the game.
Read: Battlefield Tips to Level Up Faster
The big news here is that the game is coming to The Vault so soon after launch, Battlefield Hardline was a big part of Electronic Art's release calendar this year. Developed by Visceral games, Battlefield Hardline is a first person shooter with a story inspired by crime dramas on television. The story focuses on cops and the war on crime. The theme definitely made the game unique, most first-person shooters stick to being a war simulation. Besides the single player campaign, Battlefield Hardline has a massive multiplayer experience that turns some players into cops and others into criminals.
Purchasing a physical copy of Battlefield Hardline for Xbox One at GameStop costs $39.99 right now. That's a lot more than the $4.99 an EA Access subscription costs a month. Directly from the Xbox Store Battlefield Hardline Ultimate Edition – the version that includes all extra content — costs $99.99. The standard version of the game costs $39.99. The Ultimate Edition is relevant because it includes map packs and extras. EA Access doesn't just give users access to the game itself. Subscribers also get any related downloadable content.
Read: Is EA Access a Good Deal?
EA Access is a ridiculously good deal for gamers and no other console but the Xbox One has it. Besides digital downloads and downloadable content, EA also gives users 10% off their digital purchases. Should a user decide to keep a game, but leave the service, their game save comes with them. What's more, Electronic Arts treats the service like a play house for its most loyal fans. Included in a membership is access to free trials on new titles days before they launch. Madden NFL 16, arguably one of the biggest video game launches of the year, arrived on the Xbox One before any other gamers to play it thanks to EA Access. Some sales of the game even included free EA Access, which costs $29.99 a year.
Sony says that it decided not to work with EA Access on the PS4 because it didn't offer enough value to gamers. Instead of EA Access, PS4 owners get access PlayStation Now, a digital streaming service with hourly digital game rentals or a monthly subscription. New promotional videos for EA Access outright call the service an Xbox One exclusive.
Of course, whether EA Access is truly a good for you absolutely depends on what games you like. Currently, EA Access includes Dragon Age: Inquisition, Titanfall, FIFA 15, Battlefield 4, Madden 15, NHL 15, EA Sports UFC, NBA Live 15, Need for Speed Rivals, Peggle 2, FIFA 14 and Madden 25.

As an Amazon Associate I earn from qualifying purchases.