EA Offers 99 Cent iPad and iPhone App Deals for the Holidays
EA reduced the price on a bunch of their apps to just $.99 during a Christmas promotional period.
Developers do this to get a surge in sales just before all those brand new iPod Touches, iPhones and iPads are opened on Christmas morning. EA knows that new users will start looking for a great game or two to add to their shiny iToy. Since Apple app store employees take the week after Christmas off, if you get your app in the top paid games list, then you can make a killing. It will be there for a lot longer than normal. You and I benefit from their marketing push.
You can get some pretty great games for a big discount. To save some more money, just use one of those cheap iTunes gift cards from Wal-Mart we shared previously. With two, you get free shipping.
Some of the best iPad apps include the following with game links at the end:
NBA Jam
Play basketball with your friends, or all alone, with some high-flying jams that will make your game avatar look like he is some kind of super hero alien on steroids. Lots of gaming fun. Get it now.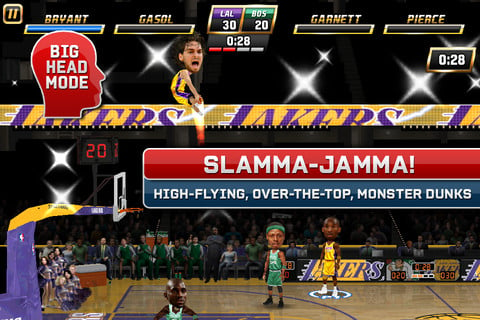 Transformers: Dark Side of the Moon HD
"Play as the mighty OPTIMUS PRIME, or fan-favorite BUMBLEBEE, and stop the evil Decepticons from taking over the Universe!" (from the App Store description). This is another movie game that's half entertainment and half advertisement, but you get to enjoy the action with 13 weapons to unlock and multi-touch action designed for the larger iPad screen. Get started here.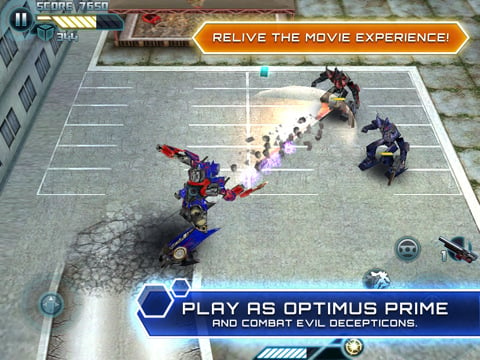 Trivial Pursuit: Master Edition
I love Trivial Pursuit. I played it for hours when it first came out in my youth. This version resembles the board game without the annoying setup/take down as you challenge your friends in Table Top mode (see below).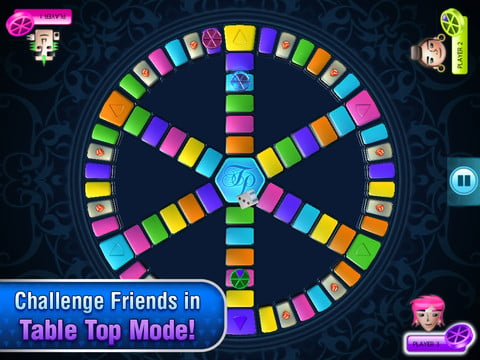 For great iPhone or iPod Touch games check out these selections:
Command & Conquer Red Alert
Play as either the Soviet Union or the Allies in this military game with multiple modes of play, including multiplayer via Wi-Fi or Bluetooth. If you were a fan of the PC game, you'll love the iPhone/iPod Touch game.
Clue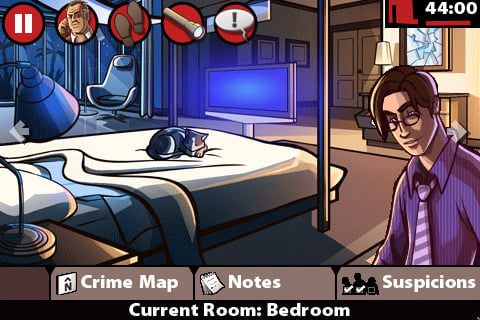 The board game comes to life in this version that doesn't look like a stale old board game. You see visual depictions of the rooms, characters and weapons as you still try to figure out whodunnit. This version of Clue isn't your father's old game.
Deadspace
Kill the Necromorph hordes in this action shooter with survival mode and a 5 Minutes to Kill mode for a quick game. The endless mode goes on and on as long as you can stay alive. The voices are decent and sound effects realistic in this "awesome game" (as my son calls it).
MMA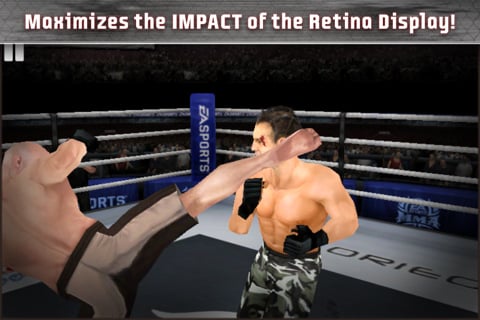 Mixed Martial Arts in your pocket! You can play as the MMA stars as you fight on your phone. You can also fight in a career mode with your user-created character.
Pictureka!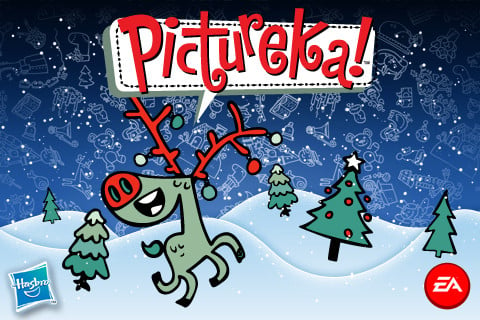 This fun Christmas-themed version of the game lets you hunt for reindeer, presents and stockings at the North Pole. Pictureka! is like the picture hunt games from the Weekly Reader or Highlights magazines you did as a kid.
The Simpsons Arcade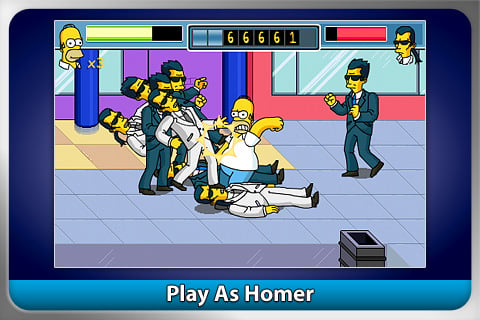 The wildly popular animated show hits the iPhone. You can play as Homer chasing donuts through the streets of Springfield getting into all sorts of crazy trouble for some mobile fun.
Tetris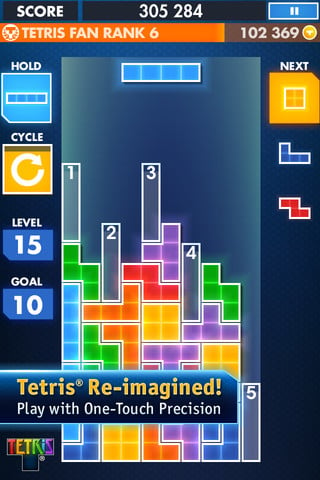 The puzzle game has been on the iPhone for a while, but now you can get it for a buck. It's a beautiful version of the popular game. You can play the traditional version of the game or a new multiplayer and then keep your scores in a log, which you can share with friends.
Ultimate Mortal Combat 3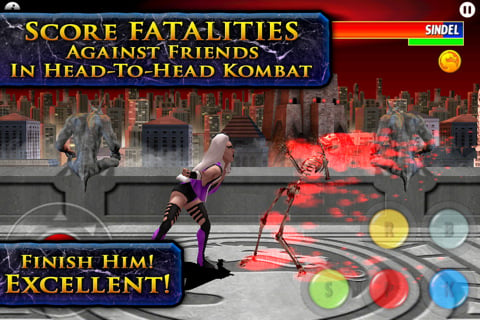 This is the description from the App store (including the cutesy misspellings):
"All 16 klassic arenas and their hidden layers await you in Arcade Mode including Scislac Busorez and The Cave. Kustomize your button layout in the kontrol settings menu and dominate your opponents in head-to-head battle. Now "Finish Him!" with epic Fatalities and humiliating Babalities. Don't remember a button sequence? Immediately access special moves and fatality instructions during gameplay by hitting the information icon."
The Games and Links
Here's the complete list of iPad Games which have been discounted to only $.99, so get them quick.
And now the list of all the iPhone/iPod Touch discounted games also only $.99.

As an Amazon Associate I earn from qualifying purchases.