EA Removing Rock Band From App Store on July 31
EA Games will soon remove Rock Band from the iOS App Store and shut down servers for in-app purchases.
Today EA announced that it will pull Rock Band and Rock Band Reloaded for iOS from the App Store on July 31. Unlike indications from the previous issues with the games, gamers will still be able to play the game after July 31, but new users won't have a chance to buy the games after that date.
Users who still play either iOS Rock Band games should make sure they have all the songs they want in the app before July 31, because EA can't sell songs for the games after that date. The games players already downloaded will still be available for play, but no more songs will be available for purchase.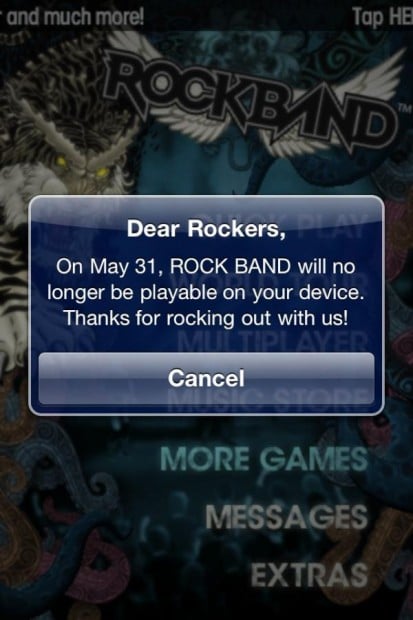 The removal of the in-app purchases are because EA's licensing deal with Harmonix, the developer behind the console Rock Band games, ends on July 31..
Users who want to make sure they keep their songs can should back up their iOS device to iCloud. After EA shuts down the servers for in-app purchases users can't redownload the songs, so they need to back up their purchased songs.
It's sad that EA has to pull the games from the App Store, but neither app received an update in many months, and neither support the Retina Display on any iOS device, so they're a bit out-of-date. Somehow we doubt that EA makes much money off the apps now, anyway.

As an Amazon Associate I earn from qualifying purchases.