Earin True Wireless Earbuds Impress at CES 2016
After nearly a year of funding and multiple delays, late last year the first initial round of the Earin Wireless earbuds finally started shipping. When we say wireless, we mean it. There's no wires anywhere. No gimmicks, nothing around your neck, a true 100% wireless audio experience.
We've seen wireless headphones before that don't have any wireless, but they're all kickstarter campaigns, upcoming products, or something of the future you can't buy yet, even if you wanted to. That's not the case with Earin.
Here at CES 2016 for the annual Showstoppers event, Earin is showing off its new earbuds that are finally in retail stores after a very long wait. If you're in the market for truly wireless audio, read on for more details.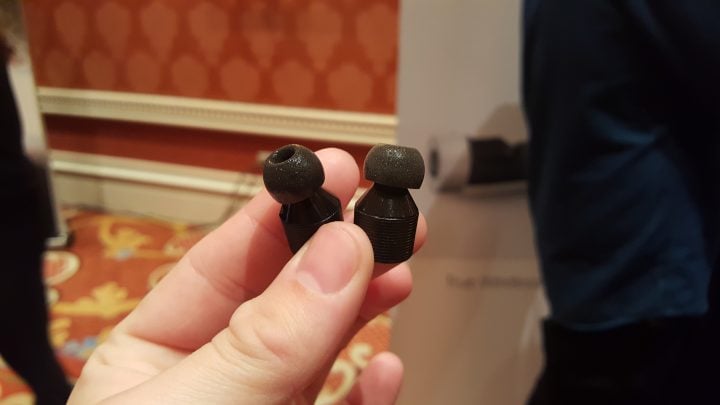 The Earin Wireless earbuds are as we said above, 100% wireless. The only wire in the entire kit is a micro-USB cable to charge the carrying case, which is about the size of a pen. Oh, and the case also doubles as a charger, and can charge them three times.
Simply connect to one via bluetooth, put them in your ears, hit play on your smartphone or device and enjoy some music. They talk to each other so only one Bluetooth connection is needed, and once it's done you'll be set.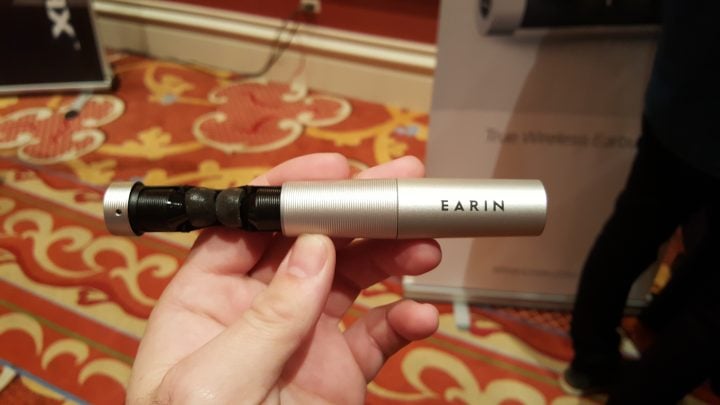 The Earin wireless buds last for 2-3 hours on a single charge (depending on volume) and when they're low simply drop them in the carry case and they'll recharge in about an hour. The included pen-shaped tube is a carry case, protective case, and a charger all in one. It slides out to reveal the earbuds and soft foam tips. I'll need some comply foams for these.
To make things even better, the case and charger will fully recharge these headphones three times, enough for a pretty busy day. Simply recharge the case at home each night, and you'll have one of the first 100% true wireless earbuds ready to go each day. They're available from Earin as of December for $249 but appear sold out, or can be found at a Best Buy starting at $299.