Early NBA 2K16 Release Date Details
Leaves are falling and the busy summer gaming season has arrived. The weather is right and the stage is set for one of the biggest sports gaming launches this calendar year: NBA 2K16.
NBA 2K16 isn't a top-to-bottom remake of previous games in the franchise. Developer Visual Concepts didn't deliver a wholesale new experience because it didn't have to. The NBA 2K franchise is a juggernaut, filled with nuance and many of the features gamers need. What NBA 2K16 does deliver is a fresh My Career Mode produced by Spike Lee and the most detailed Pro-Am extras we've seen in the franchise yet.
The NBA 2K16 release date is very different from what we've seen in the past though. Pre-order the game and you get the Early NBA 2K16 release. 2K Games is calling this early release, Early Tip Off Weekend and it starts next week. Here's what you need to know bout the early NBA 2K16 release and the final version of the game in general.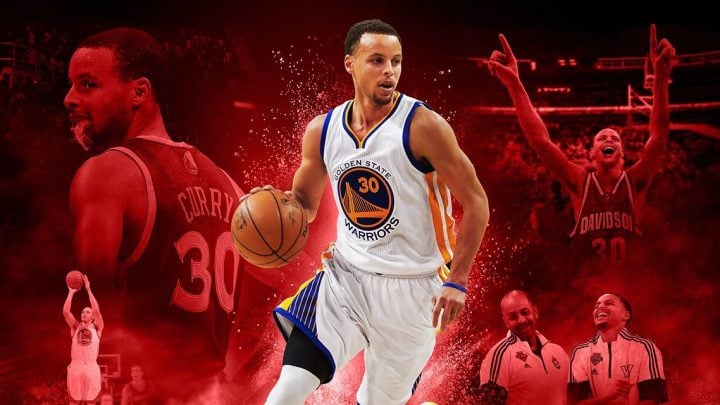 The Early NBA 2K16 Release is September 25th
Pre-order now and the early NBA 2K16 release is yours to take advantage of. Announced over the summer, 2K Games plans to let anyone who buys the game at participating retailers access on September 25th, the Friday before the game's official launch on Xbox One, PS4, PS3 and Xbox 360.
To be clear, you don't have to pay any extra to participate in Early Tip-Off Weekend. What's more, you don't even have to purchase the game in store. GameStop has physical copies available for pre-order right now for $60. Microsoft's Xbox Store and Sony's PlayStation Store have pre-orders too.
2K Games says that its holding the early NBA 2K16 release because it wants to reward gamers committed to the franchise.
Early NBA 2K16 Release Also Includes Extras
Besides giving gamers early access to NBA 2K16, pre-order also have very valuable extras.
35,000 in Virtual Currency goes to gamers who pre-order NBA 2K16 directly from Microsoft and Sony's online gaming stores. GameStop offers 10,000 in Virtual Currency to users who pre-order the game from their stores and website. At launch, digital NBA 2K16 buyers get an extra 10,000 in Virtual Currency, according to the PlayStation Store. Virtual Currency is used to upgrade and enhance the characters that NBA 2K16 players create in My Career.
Read: Which Edition of NBA 2K16 Should You Buy?
Besides that, users get extra 3 Emerald MyTeam VIP Emerald Packs to build their ultimate custom player line-up. Each pack comes with at least one top-of-the-line player.
PS4 owners also get a free theme to use on their console's interface, something that's not available to Xbox One owners.
The My NBA 2K16 App Comes Later
This week 2K Games revealed that the My NBA 2K16 app is coming to the iTunes Store, Google Play Store and Amazon App Store. The publisher also revealed that Paul George would serve as the apps cover player, a tradition that the studio is carrying over from disc copies of the game. (Anthony Davis, Stephen Curry and James Harden act as the main game's cover athletes. There's also a Michal Jordan Edition of the game with him on the cover.)
My NBA 2K16 is a way to take the console versions of the game with you at all times. It connects to My Career and My Player, letting users quickly access the game when they aren't in front of their Xbox or PlayStation.
That's the good news. The bad news is that NBA 2K16 release buyers won't get access to the app with their game. More specifically, there are 2K Games doesn't expect to deliver the My NBA 2K16 app until October 1st. That's two days after the regular NBA 2K16 release date and nearly a week after the Early Tip Off Weekend.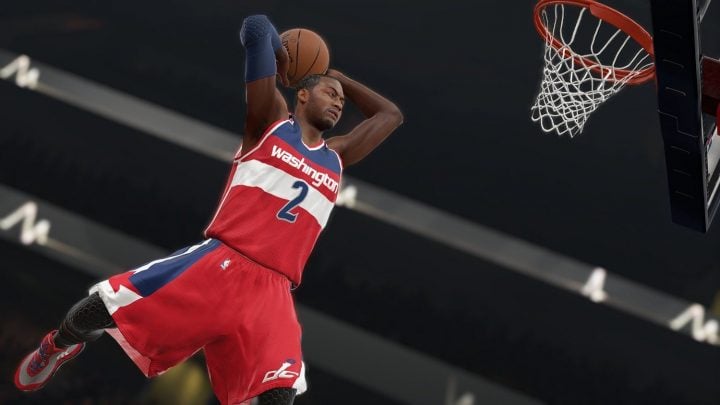 Try NBA 2k16 Pro-Am & My League First
There's plenty to do on NBA 2K16 release day. Don't focus on exhibitions first though. Instead, explore the new features that the game has to offer.
My League Online more accurately simulates a real season in the NBA. Up to 30 different teams can participate in My League Online and all of them don't have to be human. League starters can more options for scheduling drafts and governing teams. My GM adds new options for moving teams, managing budging and keep fans happy.
Read: Huge List of NBA 2K16 MyLeague & My GM Changes Arrive
Pro-Am adds custom teams to the mix. Players can create their own teams with custom logos, names, courts and uniforms.
Read: Trailer Reveals Pro-Am Ahead of NBA 2K16 Release Date
Good luck with the Early NBA 2K16 release. The game is sure to be the most exciting sports launch this year. The regular NBA 2K16 release date is technically still Tuesday, September 29th.