Early Rory McIlroy PGA Tour Release Date: 5 Things to Know
Rory McIlroy PGA Tour isn't just the world's premier digital golf game. Really, it's the only golf game worth considering. Made by EA Sports, Rory McIlroy PGA Tour has just about anything golfers could want. Famous players, competing on even more famous fairways, with new mechanics and upgraded graphics and commentary are slated for this year's release. The Rory McIlroy PGA Tour release date is technically July 14th, that's when PS4 users can get their hands on the game. For Xbox One owners there's sort of an early Rory McIlroy PGA Tour release date and that starts on July 9th.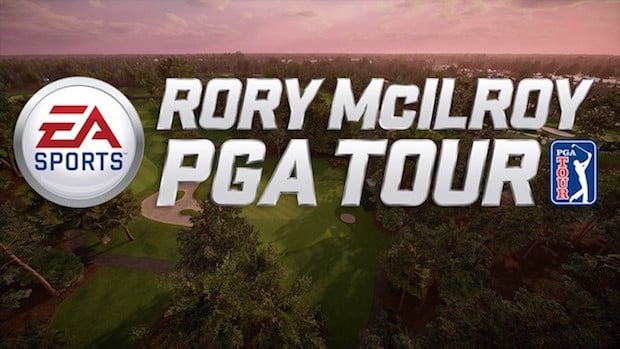 Read: 10 Exciting Rory McIlroy PGA Tour Details
Only on Xbox One using Electronic Arts' EA Access subscription service can you play Rory McIlroy PGA Tour a full week before it arrives on stores shelves, the Xbox Store and the PlayStation Network. Here's what you need to know about the early Rory McIlroy PGA Tour release.
You'll Need a Cheap EA Access Subscription
Again, the early Rory McIlroy PGA Tour release is brought to you by EA Access, the subscription service that Microsoft partnered with Electronic Arts to offer Xbox One users. Introduced back in 2014, EA Access is easily the best deal in video games today for sports users.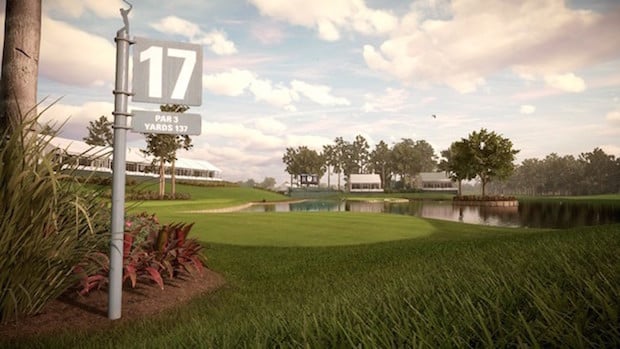 Read: Is EA Access Worth Buying?
$4.99 gets EA Access users downloads of digital games available in what Electronic Arts calls The Vault. An EA Access subscription also gets users access to different Electronic Arts games before they are available for everyone else – that's why the early Rory McIlroy PGA Tour is possible. To download Rory McIlroy PGA Tour now just sign up for an EA Access subscription directly through your Xbox One console.
It's the full Rory McIlroy PGA Tour, Unlocked
In some ways, the early Rory McIlroy PGA Tour and other downloads that EA Access provides to users early is like a demo. In some ways it's anything but.
To be clear, the early Rory McIlroy PGA Tour download that you are getting through EA Access isn't some pre-made trial version. You won't be limited in the things you can do. The game will play just as if you purchased it, with every character, every gameplay mechanic and every course available to you that you would get in the final game on release day. If this was a demo there'd be gated access to content and the game would stop you advancing after a certain course. That doesn't happen with EA Access titles.
You Only Get 10 Hours with Rory McIlroy PGA Tour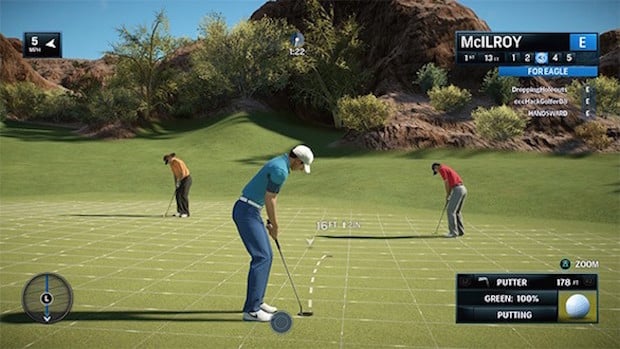 There are some ways in which the early Rory McIlroy PGA Tour release through EA Access is exactly like a classic video game download. Early EA Access downloads aren't gated, but there is one important restriction: time.
EA Access subscribers only get 10 hours to try Rory McIlroy PGA Tour for free before their download stops working. That 10 hour figure is specifically related to how much time you have to spend in the game, not how much time you have from the moment you start the game download. This means that you're getting a full 10 hours with the Rory McIlroy PGA Tour early, not having a huge chunk of that time taken up waiting for the download to finish.
Don't Worry About Your Rory McIlroy PGA Tour Game Save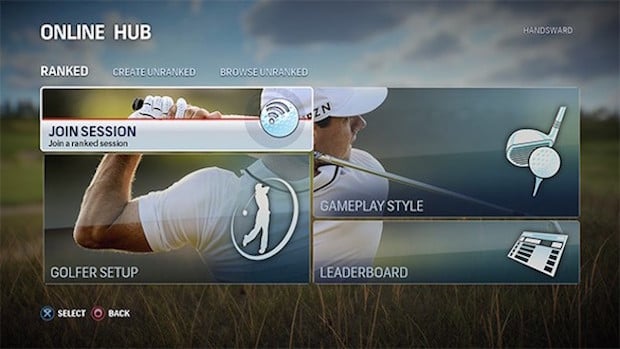 With classic game demos, you sometimes needed to start all over once you picked up the final version of the game. Luckily, that's not the case with EA Access. Any game save started in a title downloaded through the service can be transitioned over to the final version of the game.
Play through your 10 hours of Rory McIlroy PGA Tour and want to continue with the final game? When you buy your final copy Xbox Live will simply sync over your existing save, keeping you from having to do all the things you've done all over again. This works whether you purchase a copy of Rory McIlroy PGA Tour directly through your Xbox One as a digital download or on a disc from GameStop or other retailers.
You Get a Discount on Rory McIlroy PGA Tour Too
Pre-ordering a disc-based copy of Rory McIlroy PGA Tour may be tempting after your 10 hours of time expires, but don't be hasty. You should consider whether buying a digital copy of Rory McIlroy PGA Tour is a better deal for you.
EA Access users also get a 10% discount on the digital games they buy directly through the Xbox Store. That's a $6 discount over purchasing it in the store. What's more, buying digital means that you don't have to insert the disk into your Xbox One every time you want to play the game. There are other benefits to buying digital too, like being able to store all of your games on a hard drive for play sessions on other people's Xbox One consoles without long installs.
The choice of whether to take the EA Access discount and buy Rory McIlroy PGA Tour digitally depends on your play habits. If you don't plan on keeping the game, having a disc to trade-in might be a better idea for you.
Read: Xbox One Digital Games 5: Things to Know
Good luck getting your hands on the early Rory McIlroy PGA Tour. Remember, the final version of Rory McIlroy PGA Tour launches on July 14th for the Xbox One, PS4

This article may contain affiliate links. Click here for more details.