Early The Division Deal & More Arrives
PC hardware maker Dell is back with savings for gamers that shop at its online store again. Besides a The Division deal, the company is also offering savings on other unreleased titles for Microsoft's Xbox One and Sony's PS4 consoles. The line-up includes Doom, Battleborn and Mafia 3.
Sharp-eyed shoppers noticed The Division deal and other savings on Dell's online website this week. Dell has offered savings on console games for months. Selling PC games seems logical for the company, but most wouldn't guess that console titles are also included in its store. This week's deal gets shoppers a $25 promotional gift card when they pre-order an unreleased game.
Buying physical copies of Doom, Battleborn, Mafia 3, Quantum Break and Uncharted 4 all get Dell Advantage users a gift card. That gift card can be used to purchase other items. Naturally, it's The Division deal that's getting the most attention since it arrives earlier than the rest of these games. The official The Division release date is March 8th on Xbox One, PS4 and Windows PCs.
Dell isn't stopping with those games either. Shoppers get a $15 gift card when they pre-order physical copies of Homefront: The Revolution, Dead Island 2, Mirror's Edge Catalyst, Star Fox Zero, Fire Emblem Fates: Conquest, Bayonetta 2, Pokken tournament, Mortal Kombat XL, Fire Emblem Fates: Birthright and Far Cry Primal.
A Dell Advantage Rewards membership is absolutely free. Buyers also get next business day delivery. One of Microsoft's Xbox One console bundles come with a Dell Gift Card of its own. Buying the Gears of War Ultimate Edition Xbox One Bundle gets shoppers a $50 Dell Gift Card.
If Dell stays true to form, once the game has shipped, users will receive their gift card. The gift card can be used on anything at Dell's website. Dell isn't restricting users to each of the game's standard versions. For example, The Division Gold Edition costs $99.99 and includes access to the game's three multiplayer expansions. Uncharted 4: A Thief's End Special Edition is included in the deal too.
Dell Advantage is a loyalty program in the same way that Best Buy's Gamer's Club Unlocked and GameStop's Power Up Rewards encourage users to keep coming back for more. Each offers savings for those willing to purchase physical copies of their games instead of going digital. Shoppers don't get any savings on their purchase overall, just the gift card and points that they can apply to other purchases in the future. Even still, this is one of the few The Division deals available right now.
Amazon Prime offers a bit of savings too. Anyone that purchases The Division and has an Amazon Prime account gets 20 percent off their game purchase. This discount also applies to the same games that are mentioned in Dell's deal. Instead of costing $59.99 before tax, The Division Standard Edition costs Amazon Prime subscribers $47.99. Other releases that haven't arrived, Pokken Tournament and Quantum Break for example, also costs $47.99. The savings applies to enhanced editions too, just like Dell's deal.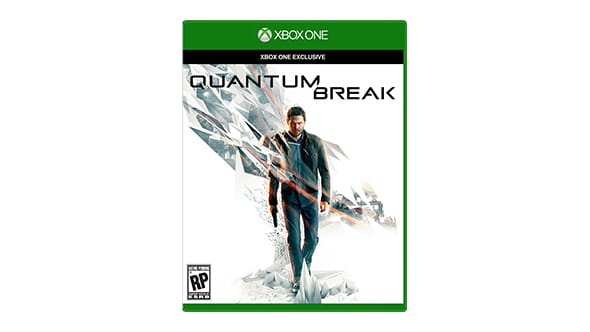 As digital game downloads become more competitive, expect more online retailers like Dell to offer as much savings as they can. Both online and physical retail stores seem to be fighting each other in a rush to offer users the best deal on physical games before the market dries up. Competition will get more intense as video game publishers try out new ways of delivering their titles. Electronic Arts, lets Xbox One and PC gamers pay $4.99 a month or $29.99 a year to get access to current sports games and a small selection of their games from the past few years.
Dell doesn't say how long these deals on games are running. The company does confirm that free shipping is included with every game purchase.