Easy Self-Service Method to SIM-Unlock Your iPhone 4, 4S
Looking to roam the world but don't want to pay costly roaming charges to your domestic carrier of choice, but are unwilling to pay a high unsubsidized fee for an unlocked iPhone? Well, there's a hidden feature inside Apple's iOS operating system that will allow users to quickly SIM unlock their devices without requiring a carrier to provide a subsidy unlock code or paying a third-party.
Reportedly, the method only works on the AT&T version of the iPhone only, and will work with the carrier's iPhone 3GS, iPhone 4, and iPhone 4S models.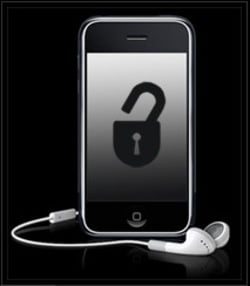 Here's how to do it:
Insert AT&T micro SIM card into iPhone

Dial 611 for AT&T customer service hotline and hang up

Turn on Airplane Mode

Remove AT&T micro SIM card

Insert micro SIM card for any carrier of your choosing
The method will be capable of unlocking Apple's AT&T-subsidized iPhone for use on T-Mobile USA's network in the States as well, but T-Mobile users will be limited to 2G EDGE data speeds rather than the faster 3G HSPA+ (also branded as 4G in the U.S.).
Via: 9to5 Mac

As an Amazon Associate I earn from qualifying purchases.