Educational Apps May Actually Hurt Your Child's Development
Tablet and smartphone apps that claim educational benefits are now the target of consumer watchdog group Campaign for a Commercial-Free Childhood. The group is challenging some of the marketing claims made by apps such as Fisher-Price's Laugh and Learn in a recent complaint filed with the Federal Trade Commission, or FTC.
The group had been responsible in lobbying the FTC to get The Walt Disney Company's Baby Einstein to scale back some of its claims in the video department in the past, and now Campaign for a Commercial-Free Childhood is focusing on apps as mobile devices are gaining more popularity than TVs and videos.

READ: Softbank Leverages iPad to Foster Community Change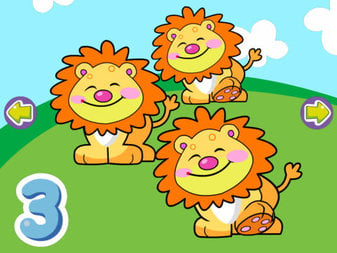 The group alleges that despite some of the skills that some of these apps and programs claim to provide children, youths who spend too much time with these apps may suffer "detrimental" harm. While the benefits may be unproven, young children who are using these apps may not be developing by spending time with adults and having hands-on time with toys that promote infant learning.
READ: Google Play for Education Brings Apps to Educators
The American Academy of Pediatrics actually suggest that parents avoid using media for children under two, but with the popularity of iPad tablets and smartphones, many app developers have created apps that cater to very young children for educational purposes or to occupy children while parents do other tasks.
"The baby genius industry is notorious for marketing products as educational, when in fact there is no evidence that they are," Susan Linn, the director of the Campaign for a Commercial-Free Childhood, told the New York Times. "Parents deserve honest information about the educational value of the activities they choose for their children and they are not getting it from these companies."
The group is now targeting its attention to seven iOS apps marketed by Fisher-Price and eight by Open Solutions. These apps claim to teach young children how to count, hear and read verbs, and provide other learning opportunities through colorful illustrations, sounds, and simple graphics that make learning fun and engaging.
The FTC did confirm that it has received the complaints made by Campaign for a Commercial-Free Childhood, though the government agency did not comment on any of the complaints.
According to the Times, the group had been succesful in getting Baby Einstein to largely scale back its marketing efforts and offer refunds to customers. Its work also prompted Your Bahby Can Read to settle on false advertising charges with its videos, claiming that children as young as nine months old can read.
As the market for apps and digital content grow on tablets and smartphones, the shift from traditional videos and television to iPad and Android content will continue. And while apps may provide huge educational value to older children, their impact on younger children may be unproven right now given the complexities of childhood development.