Edy Personal Computer Platform: A Slate Aimed at the Housewife
Microsoft, Intel and Japanese company Bit Wallet are teaming up to target a new mobile PC platform at Japanese housewives. The Edy Personal Computer Platform aims to provide an online shopping device and browsing experience to those not already hooked in to the on-line world. No keyboard or mouse planned for this slate device, but it is planned to have SSD storage. Looks like the first devices are being manufactured by PBJ and predicted for the end of this year. Bit Wallet is a Japanese PayPal-like system.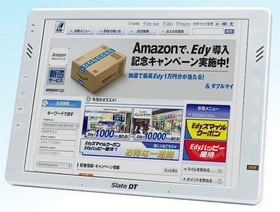 via RegHardware

As an Amazon Associate I earn from qualifying purchases.