Eee PC: That Name Thing Again
Yesterday at Computex in Taipei there was quite a bit of ultra-mobile news. Part of that news was that OEMs still haven't figured out how to name their devices and seem to be getting worse at it. Everyone got excited about Asus' newest mobile because the price is targeted to be under $200. But the name of the device is the Eee PC. Supposedly that stands for Easy to learn, work, play; Excellent Internet experience and Excellent mobile computing experience. Oh, my. When I first saw this in print, my mind kept thinking that the acronym was eew, you know like when you turn your noise up at something that smells. How silly. How unfortunate.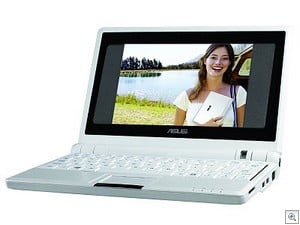 More info on the Eee PC at jkkmobile and All Things Only UMPC

As an Amazon Associate I earn from qualifying purchases.