Asus Intros Eee PC Keyboard with Screen
TechwareLabs is reporting that Asus has introduced their new Eee PC keyboard with an integrated screen.   The keyboard itself apparently features the guts of a typical netbook and integrates some type of built-in navigation screen.   No word on whether the integrated screen is removable or touch sensitive.   Official specs are unclear other than it's running the Intel Atom processor and the keyboard is Aluminum.     Think netbook trapped in a keyboard.   It would be neat to have a removable, mobile device built into the keyboard, but that seems unlikely.
Read more for larger pics: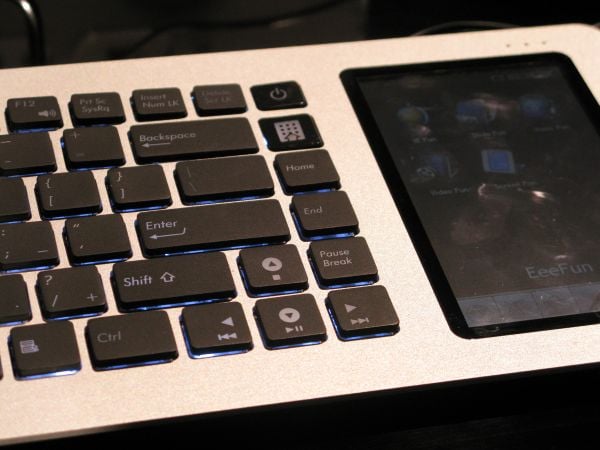 Via TechwareLabs.   Stay tuned as GBM's CES 2009 coverage continues.

As an Amazon Associate I earn from qualifying purchases.